"Pure View" Art Charity Program volunteer needed
Children, wherever they are born, have the purest view in the world.
The paintings they create are genuine, artless, full of imagination, and without the mark of systemic training – the essential expression of the world.
All grown-ups were once children… but only few of them remember it.
-Antoine de Saint-Exupéry, <The Little Prince>
Without having explored the world, we will never comprehend what our spirits and emotions depend on. However, once we travel around the world, we discover with dismay that we can never return to the source of beauty that we now covet.
The moment we start exploring, we also start to lose something, and as a result we try to cherish and help those who are also trying to start pursuing something. Albeit, we shall never understand how valuable everything around us is unless we start pursuing. Be it charity or philanthropy; what we need to do is to devote our sincerity and strength, and prepare for a long battle. Financial support, on the other hand, is usually the final test.
During the process of helping people, we are actually, besides providing altruistic aid, ponding over and reflecting on ourselves, and looking for the real "me". So, in the end, determining who the giver and taker is remains an unsolved mystery. But, to be more specific, we are helping each other.
Compared with donation of substances, we prefer to believe that it is a matter of higher priority for us to enrich our mind and protect our traditional cultures.
We are glad to see that more people have been engaged in charity, and hope that our help will not do any harm to the local traditions and customs, or that children born and raised in the mountain areas will not choose to neglect or even give up what they already have when we bring more information from the colorful outside world upon them.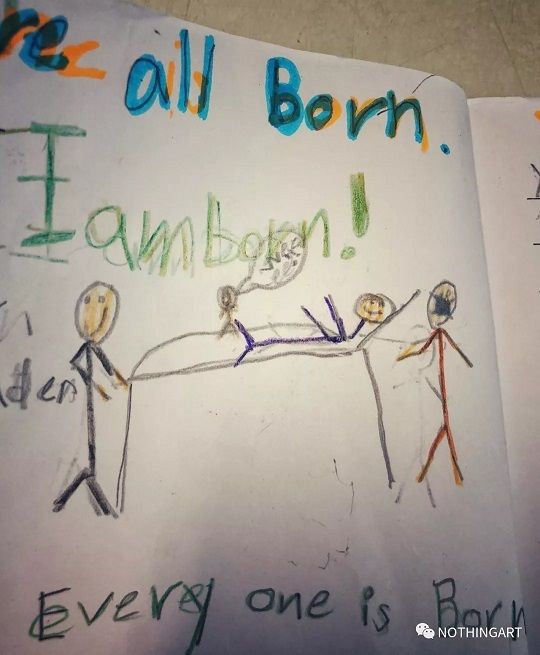 Like the last year, "Pure View @ Qitai of Xinjiang" will still be carried out as one-on-one painting by two children, one from an urban area and the other from a rural one. This will nurture understanding. We are recruiting a total of 30 little volunteers, 15 for each. At the moment spaces are filling up quickly.
Requirements for the little volunteers this year remain the same:
Requirements for little volunteers:
★ Age: 6-16
★ Caring
★ Independent and excited by challenges
★ Willing to engage in teamwork
★ Love art
★ Good physical fitness for long-distance hiking
Missions of little volunteers
★ Help local primary school students build up confidence
★ Observe carefully and make drawing of people, the scenery and feelings with an open mind
★ Share your comprehension of the world with local primary school students
★ Figure out what you can do and how you can make a difference
When the last year's "pure view" was completed, many adults with various abilities and from all walks of life expressed their willingness to join us. So, this year, we have added quota for adult volunteers.
Requirements for adult volunteers
★ Age: Over 18
★ Volunteers from art sector are preferred
★ Volunteers from photography sector are preferred
★ Responsible and patient
These children, though never having learned how to draw, or touch a brush or a canvas, have grasped how to express their observation via the beauty of oil painting. Plenty of them, at the beginning, were afraid to try, because they were scared that they couldn't produce a nice painting. Nevertheless, all the kids, thanks to the guidance and inspiration from teachers, gained the courage and confidence to let their imagination fly by getting their hands dirty using colors bravely.
About Qitai, Xinjiang
Located in the northeast of Xinjiang Uygur Autonomous Region, north side of the Tian Shan, southeast border of the Junggar Basin, Qitai county is one of the sources of Xinjiang's Chinese culture, with a significant, long-standing history. Qitai county also features national-level forest park, national AAAA scenic spot in Jean Burak, the longest Strange Slope worldwide, a large number of dinosaur fossils and one of the biggest petrified wood parks. Qitai is thus honored as "Home to Dinosaurs". From south to the north, Qitai enjoys unique environment, complicated terrains, and various natural landscapes, including desert, oasis, valley, grass, forest and ice field.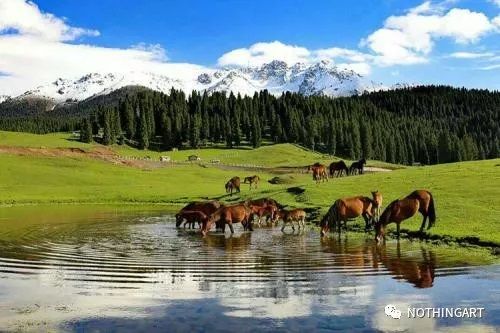 In the southern area, mountains stretch to continuous rises and falls with snowy peaks reaching to the sky and the immense forest expanding to the border of the world. Creeks and streams are so pristine, forming up a gorgeous picture with magnificent rivers and mountains.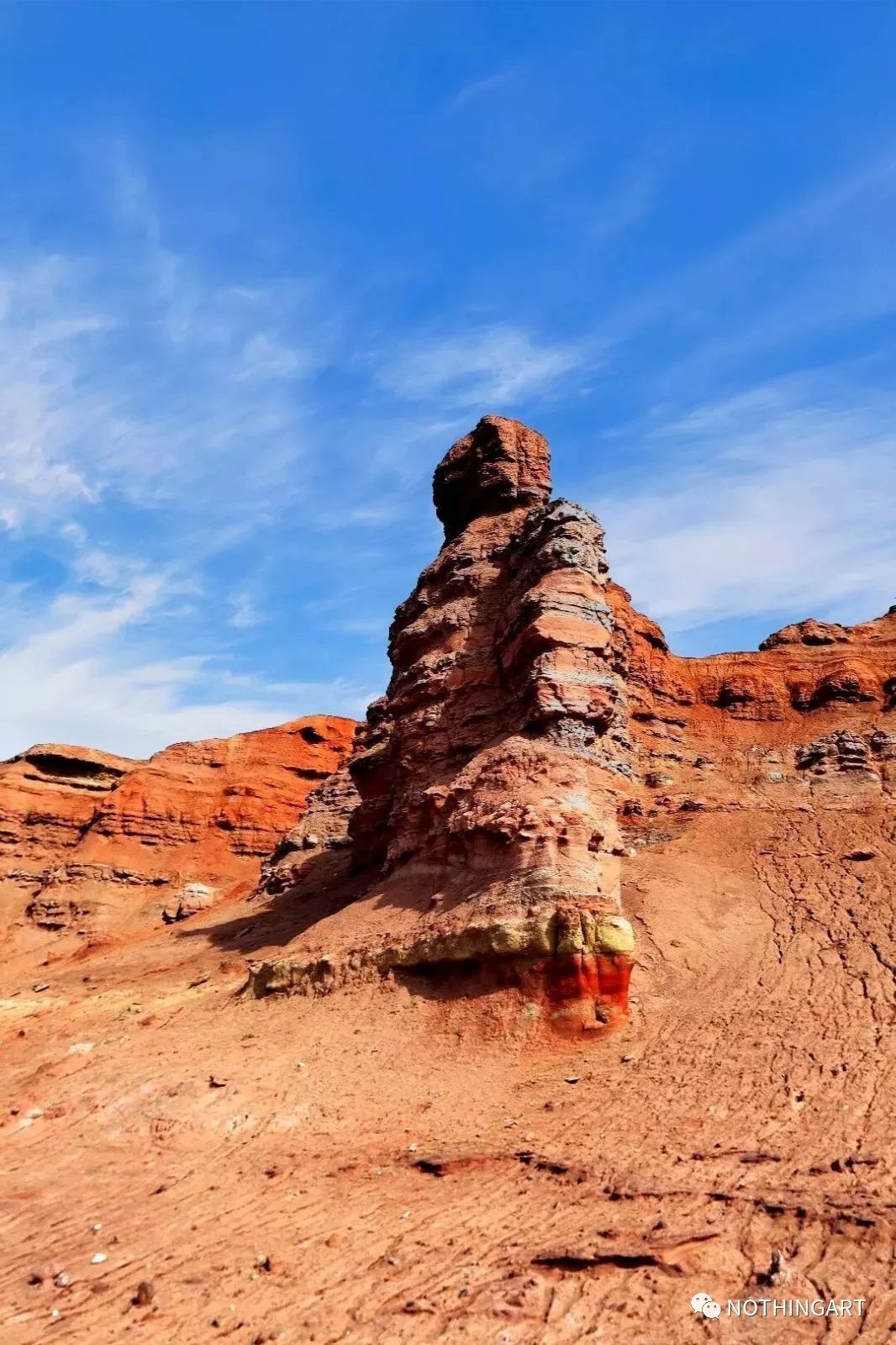 In the central area is a vast plateau embellished with criss crossed fields, demonstrating a perfect northern picture.
In the northern desert, plenty of flora and fauna fossils are kept well and remain intact.
During our journey, we shall come across all these colorful landscapes and sceneries, and we are so lucky that we will live in tents ⛺️ and residences of the local friendly people.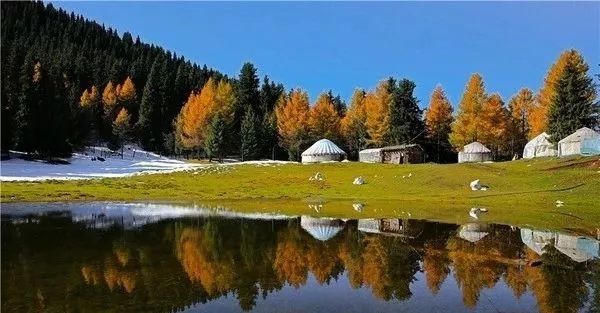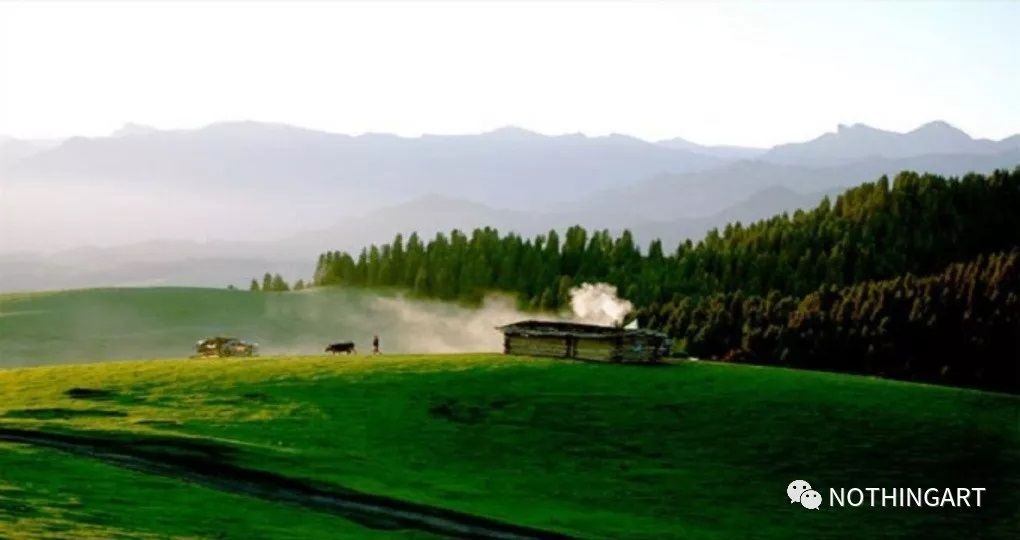 Qitai county covers an area of 19,300 square kilometers and boasts a population of 300,500 people with ethnic groups accounting for 25 percent. The 77 percent of the 19 primary schools here are built chiefly to help the Kazakhs, the Uyghurs, the Hui ethnic group, and the Tatars primarily to get an education. However, impoverished students make up six percent of all the students. They are suffering from poverty because their families have someone who has a disability, or they didn't have technical or financial support. Poverty-stricken students of the urban and town schools are mostly day-boarders who are not qualified for food allowances for boarding students. Some migrant families were unfortunate from the beginning. Most poor students from the village and town schools are children of ethnic groups who have too many kids yet too few financial resources, and they have returned to poverty due to illness or being disabled. Secondary technical schools and vocational schools mostly receive students from four prefectures in southern Xinjiang – Aksu, Kashgar, Hotan, and Kizilsu, and they are also from poor families.
2019 team of Pure View • Qi Tai Village (Xin Jiang)
DR. Jie Li-Elbrächter
Artist, curator, Ph.D. in art anthropology, founder of "Pure View" Art Charity Program , mother of three kids.
Enjoyed traveling since childhood. going to remote areas to study painting and going to Tibet many times a year in her teenage years. Explore India with a 5 month old baby. After that, she takes her children to various countries and regions around the world to explore, to support the fight against poverty.
This time, Pure View was sponsored by the "Zi Yujia Special Public Welfare Fund". It was initiated by Xia Li, founder and general manager of Shanghai Ou Xia Industrial Co., Ltd.
Xia Li is from Qitai Village, Xinjiang. She invests in the development of her hometown. She emphasizes the importance of industry social responsibility and public welfare. She hopes to offer her personal feelings and love to the society through the enterprise platform and provide practical help for the growth of her hometown's children.
Co-fouders of Pure View Art Charity Program. They have been exploring the developing countries over the world to inspect and support the local schools and poor families during the past few years. Exchange thoughts with kids from various places to build friendship.
2019, July 29th-August 9th,12 days
| | | |
| --- | --- | --- |
| place | date | to do |
| Head to Urumqi | 7.29 | arrive at accommodation |
| Urumqi -Qitai | 7.30 | Visit the museum of Xinjiang Uygur Autonomous Region, get initial understanding about Xinjiang, and head to Qitai county together by bus |
| Qitai-Jean Burak | 7.31 | Little volunteers and local primary school students introduce themselves to each other, team up for one on one to observe and draw paintings of each other |
| Jean Burak | 8.1 | Observe local customs and cultures, start sketching and creating under the guidance of teachers, and head to Tatar primary school |
| Tatar Primary School | 8.2 | sketch, create and observe the outdoors |
| Tatar Primary School | 8.3 | sketch, create and observe the local landscapes |
| Tatar Primary School | 8.4 | sketch, create art work |
| Visit local artists | 8.5 | stay in local family's house |
| Devil City | 8.6 | Observe local customs and cultures, record, sketch |
| Exhibition | 8.7 | Some parents arrange exhibition in the museum; some parents organize children's outdoor activities in the village; |
| Qitai Museum | 8.8 | The exhibition opens; guests deliver speeches; issue certificates and prepare to return |
| Back home | 8.9 | return |
Detailed daily courses and activities are to be introduced in the follow-up reports.
👇 Key Points
★ Please take your sleeping bags, medicines and outdoor goods
★Total Fee:
1,000 USD/Person
★ "Pure View" is a non-profit project, so there will be transparent records well kept. The remaining fee, if any, shall be donated to primary schools in Qitai county after notifying the parents or return to the volunteer.
Please specify the following contents:
Name, gender, age, location and school of the volunteer
Father or mother's name and job
Two or more artworks of each little volunteer (contents and materials are not limited)
★ 1. Fee generated from primary school students in Qitai★ 2. Transportation fee and insurance after we gather in Urumqi★ 3. Daily food and accommodation★ 4. Water, electricity and gas for each school and local family

★ 5. Tickets to the tourist attractions we visit

★ 6. Research conducted beforehand

★ 7. oli painting sets(Boxes), brushes, canvas and pastels, professional watercolor books, materials and costumes

★ 8. Exhibition arrangement, materials and labor

★ 9. Recording, photograpying, reporting and tools

Fee excludes:

★ 1. Round-trip air tickets to and from Urumqi

★ 2. Personal catering and snacks apart from group activities

★ 3. Other miscellaneous fees from your own independent activities