· INVITATION- Reading from N Angles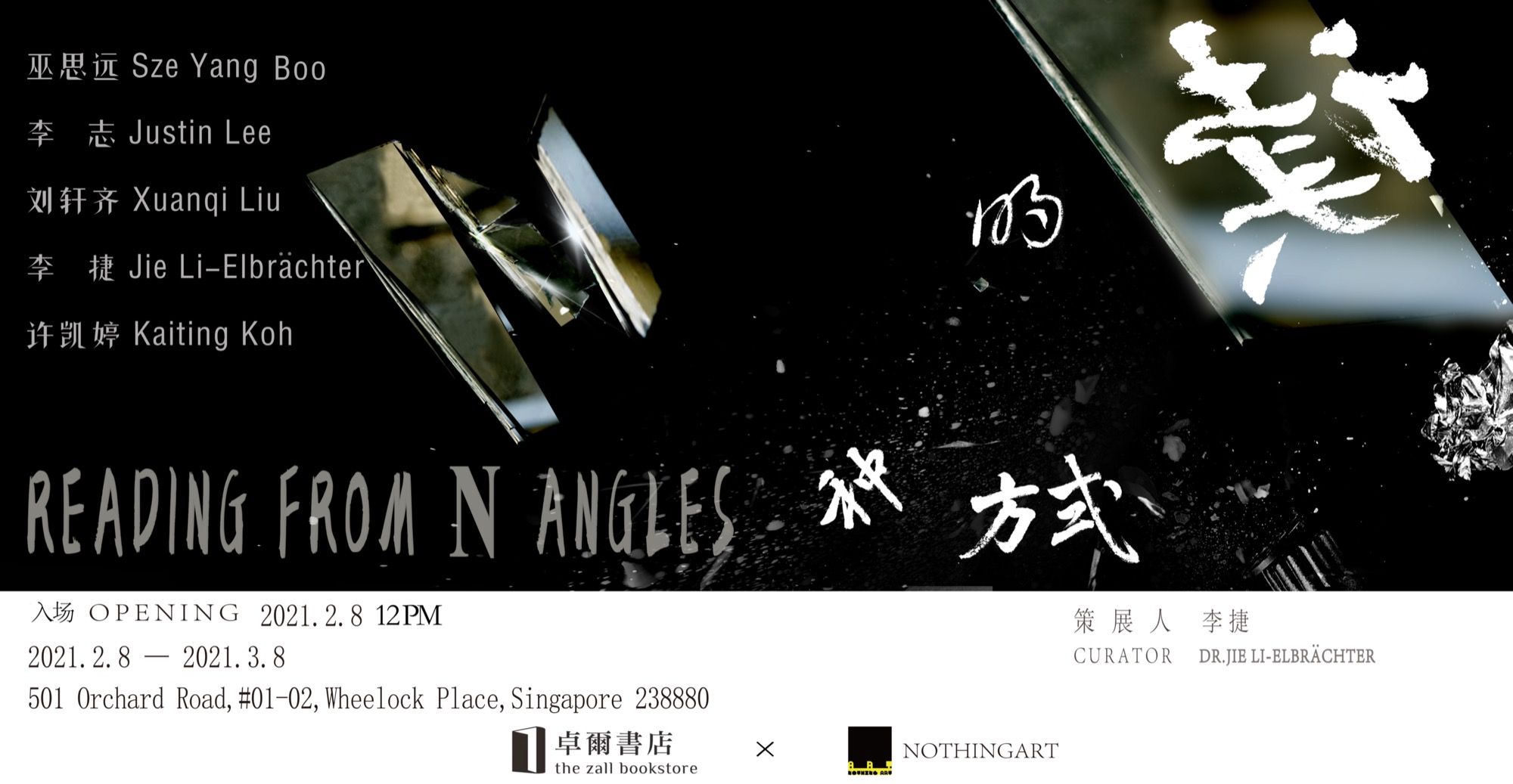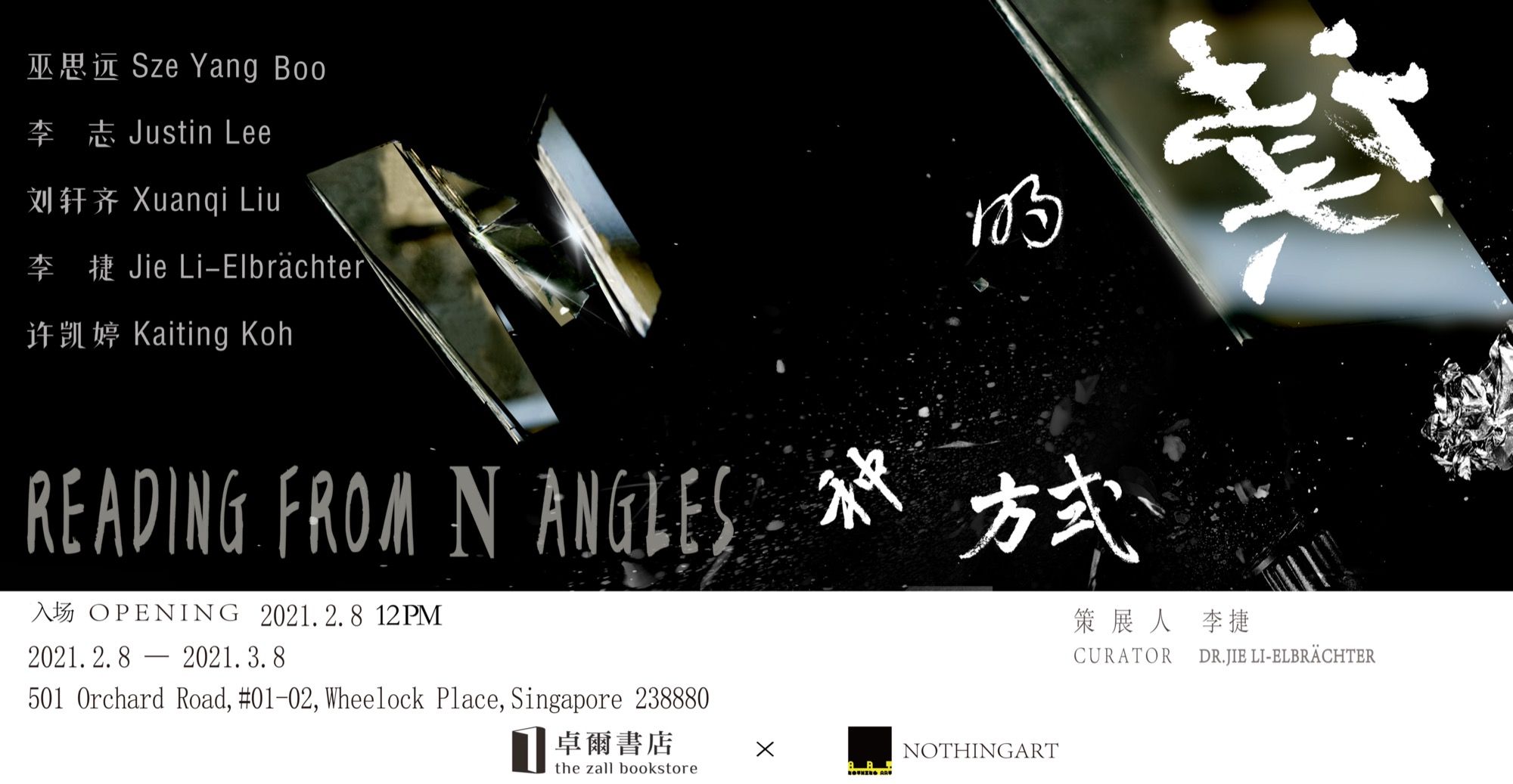 尊敬的女士,先生
展览《读·的N种方式》将于2月8日在新加坡卓尔书店开幕。卓尔书店于2021年2月正式进入新加坡。以80%的华文书籍为主,志在宣扬和发展华人文化。
《读·的N种方式》是卓尔书店联合NOTHINGART®️在新加坡的第一场艺术展览。特邀著名德籍华人策展人和艺术家李捷博士Dr.Jie Li-Elbrächter担任策展人;现居于新加坡的 巫思远Boo Sze Yang、李志Justin Lee、刘轩齐 Xuanqi Liu、许凯婷Kaiting Koh及李捷Jie Li-Elbrächter五位国际知名艺术家参展。
唐张彦远在《历代名画记》中常以"画"比"书",认为"书画同体而未分,象制肇始而犹略。无以传其意,故有书;无以见其形,故有画。" 尽管当下的"书"并不完全指代古时张彦远的"书","画"也更多的是视觉艺术的体现。但书画本同源。"书",传其意,"画",见其形。
此次展览从"读"出发,是五位艺术家用"画"对人生的解读,也是 "卓尔"用"书"对生活的解读,我们也更加期待,您对作品、对艺术和文化的解读。




入场时间: 2021年02月08日,中午12时
地点:乌节路501号#01-02 / 03&#02-18,会德丰广场,新加坡238880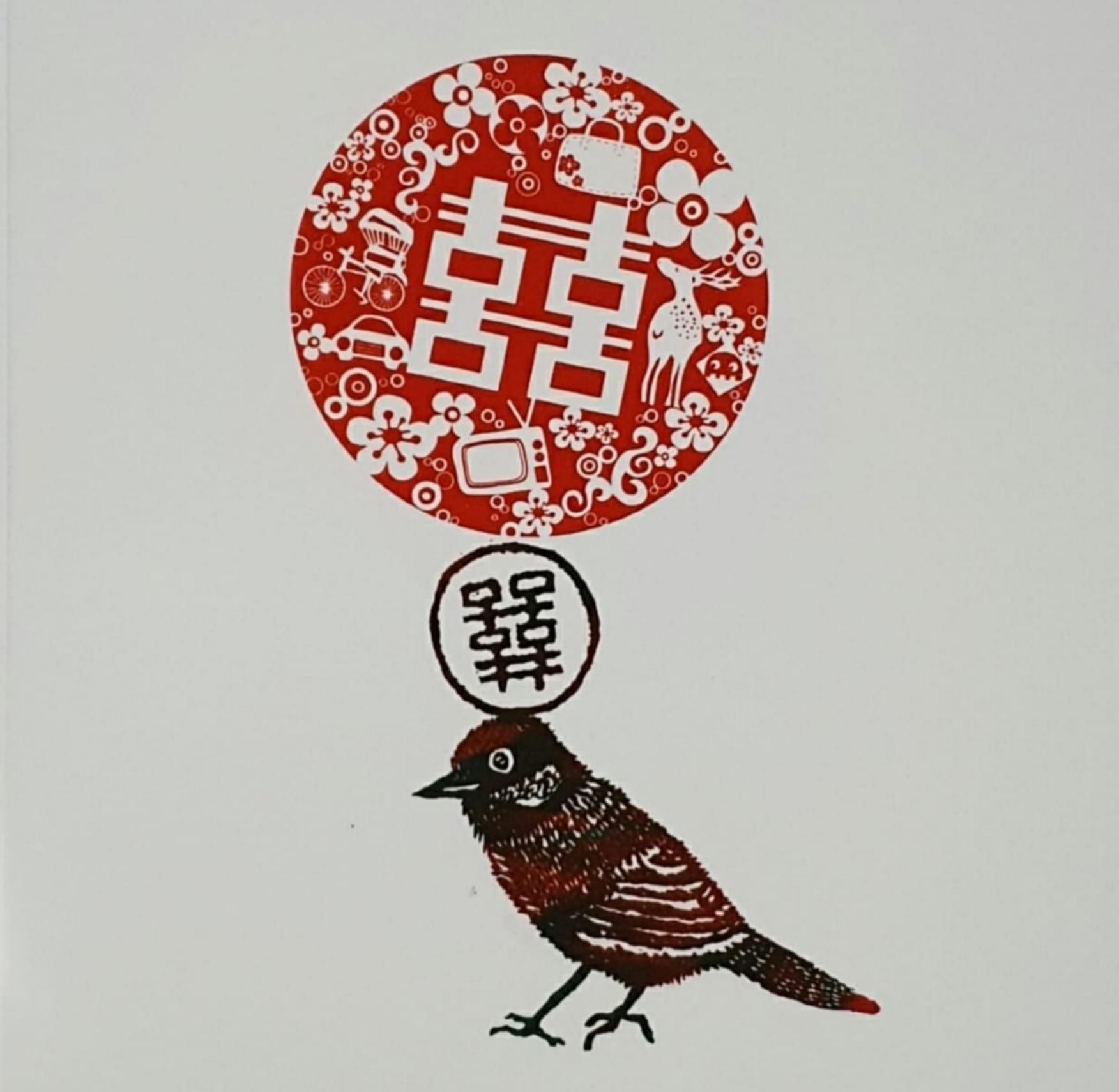 Opening: 8th February 2021, Monday
12.00pm
Location: 501 Orchard Road, #02-18, Wheelock Place, Singapore 238880
Dear Friend,
We look forward to receiving you at the opening ceremony of exhibition READING FROM N ANGLES, on the 8th of February in the Zall Bookstore at Wheelock Place.
Zall Bookstore will officially launch in Singapore in February 2021, featuring 80% of its collection to be Chinese books. It also embodies the spirit of humanities, creativity, art, and lifestyle, aspiring to reshape Singapore's Chinese cultural landscape.
"Reading from N angles" is the first collaborative art exhibition between Zall Bookstore and NOTHINGART®️ in Singapore. Specially invited, is famous German-Chinese Curator and Artist, Dr. Jie Li- Elbrächter (as the curator and artist) together with five internationally well-known artists who are now living in Singapore, namely Zse Yang Boo, Justin Lee, Xuanqi Liu and Kaiting Koh to participate in this exhibition.
Zhang Yan Yuan(Tang Dynasty) often compares "painting" to "book" in "The Legend of Famous Paintings in Past Dynasties", suggesting that "paintings and writing are essentially the same without distinction. The books exist to convey its meaning; and paintings exists to show its shape." Although the current "book" does not completely refer to the "book" of Zhang Yan Yuan in ancient times and the term "painting" is now more of a manifestation of visual art, "book" still nonetheless conveys its meaning while "painting" sees its form.
Starting from "reading", this exhibition not only includes the five artists' interpretation of our world with "painting", but also includes the perspective of "Zall" of life with "books", we are also looking forward to your interpretation of the artworks and culture.
Light refreshment will be provided. If you have not RSVP, please email us at info@nothingart.org by Sunday 30th.January.
If you would like to read more information about the exhibition, click here.