Felix Semper is known for his mind-bending stretchable paper sculptures, He is constantly seeking new ways to incorporate materials of everyday life such as paper, books, vinyl records, wood and found objects into his sculptures. His stretchable paper sculptures appearing to be a stone or other materials are in fact entirely comprised of layers of paper. Felix's stretchable paper sculptures are inspired by everyday items and pop culture, . They are made from glued layers of paper, sliced wood, books, recycled materials, etc. This fluid movement gives the sculpture a playful mobility as opposed to the traditional aesthetic. He has transformed the media to stretch, twist, elongate and retract. Felix invites viewers to experience sculpture in an insightful new way.
Semper's work has been collected by global Corporations and Celebrities such as Business Insider, Marriott International,Champs Sports, Adidas, Axel Arigato, A$AP Rocky, DJ Khaled, Fat Joe, Wendy Williams, Ryan Seacrest and numerous private collectors and institutions.
December 3rd 2020,NOTHINGART Wechat Channel posted his art works. A few followers thought that he's copying Chinese artist Li Hongbo.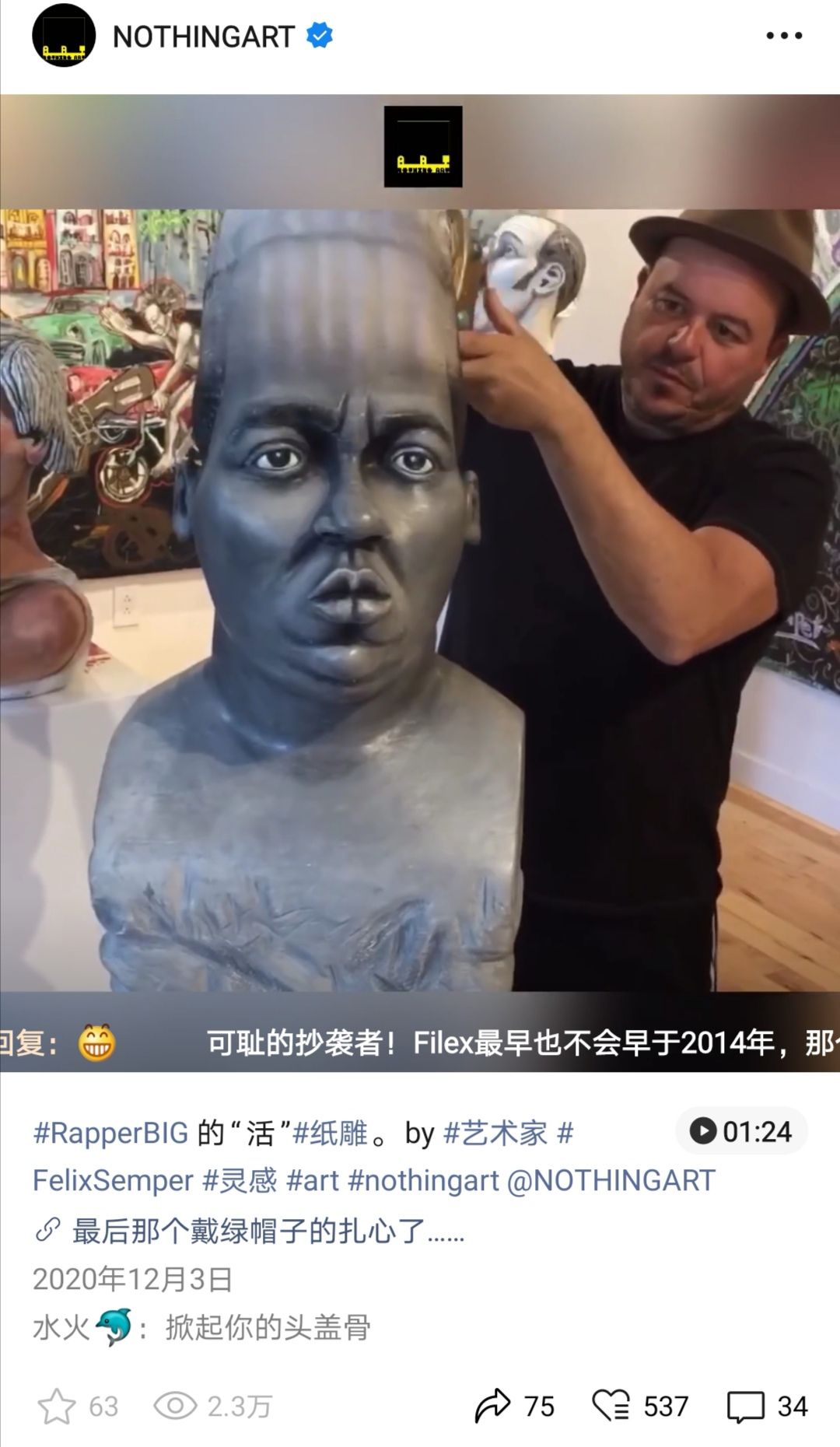 Therefore, we did an interview with Semper.
NOTHINGART(N)  Felix Semper(S)
N:Would you mind doing an interview through dm with me?
S:sure
N:Thank you so much! From your Instagram, we found that you have started doing paper sculptures at around 2015. What was your inspiration back then when you first started.
S:That's incorrect I showed on my Instagram in 2015 but had been working on the concept for several years before that. Animation and my experiences working in a paper printshop was my inspiration.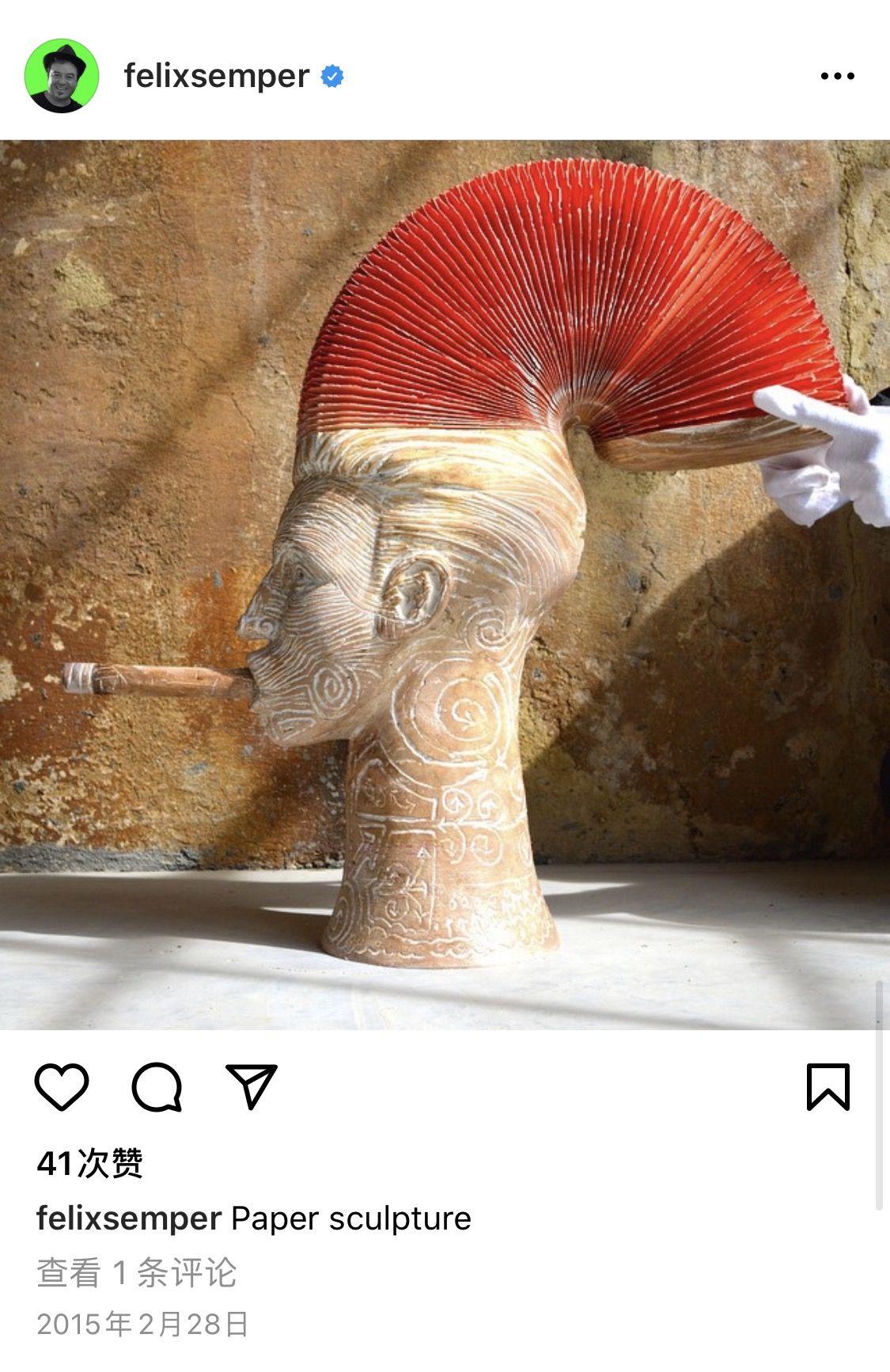 来源于Semper 的ins截图
N:I see! Thank you for the correction! How do you interpret the medium "paper" in your art works?
S:Paper has been a tool used for centuries to communicate, I now in modern age as we rely on computers in a digital age I use paper in an artistic form to communicate creativity  and contemporariness a vision of our current times, my art represents a simple past and a complex future.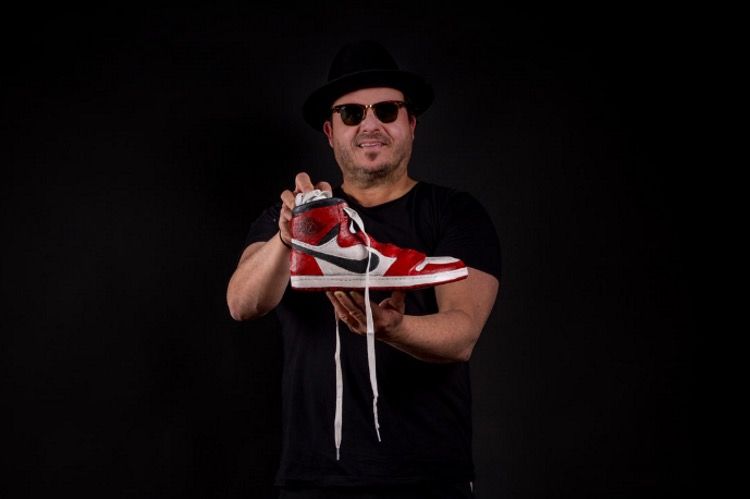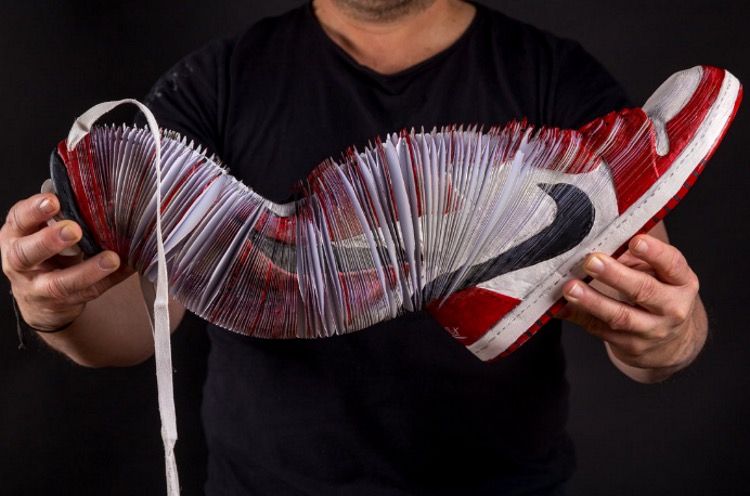 N:Have you changed or modified your paper art throughout these years?
S:Yes, My art is always evolving
N:Would you like to tell us some things that you have done differently? like technique wise, style wise or the message that you would like to convey?
S:I have developed flexible wood sculptures that open and have hidden art inside painting and sculpture coming together (such as Bob Marley) , also I have created wood sculptures that are flexible and change forms as you move it ( pink Hemingway), also have incorporated motors inside sculpture to be able to open via remote control ( Tupac)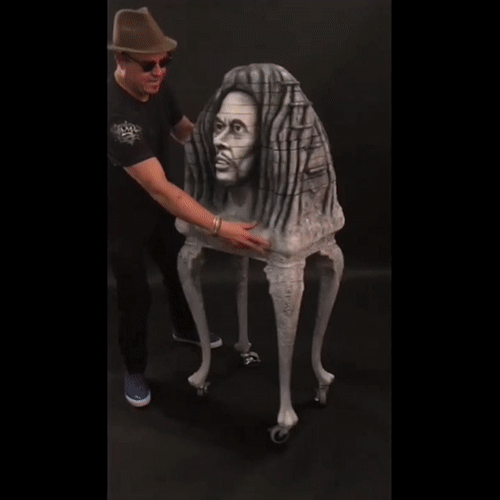 Bob Marley (由艺术家提供,©️Felix Semper)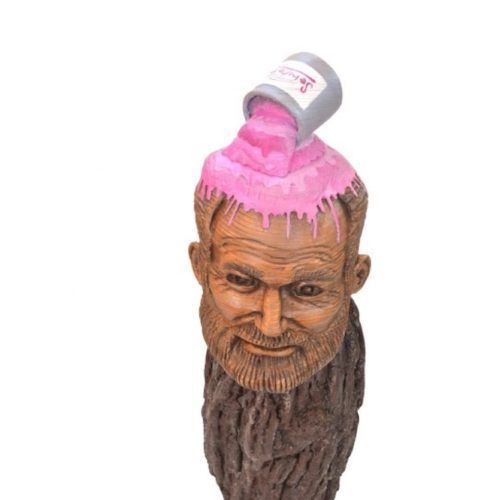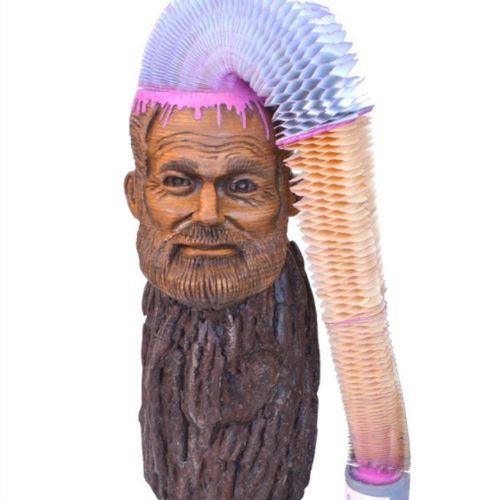 pink Hemingway(由艺术家提供,©️Felix Semper)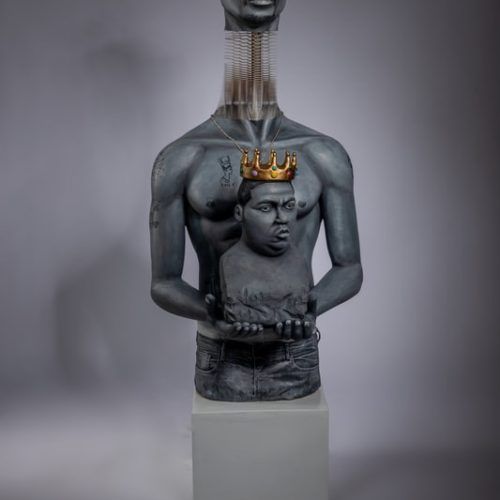 Tupac(由艺术家提供,©️Felix Semper)
N:I see! I personally really love the wood pieces. I'm amazed that such hard and brittle material can be so flexible in your art. What do you want your audience to feel when they see your art?
S:I want the audience to feel that when they see my art nothing is what it seems that there is always more, what you see is only an illusion. Amazement, wonder, hope, creative, inspiration…these are feelings I want my audience to feel.
N:After reading some of the blog posts online, we understand that there had been some controversies between Chinese artist Li Hongbo and yourself. What was your response to the controversy?
S:There really isn't any controversy I think some people may be envious of others and those are the people that create controversy, I make art.

Felix Semper, Cigar guy, 2014
N:So may I assume that Li's work was not part of your inspiration for your art?
S:I had never heard of him while I developed my work. He was and is NOT an inspiration for my work.
N:Will emphasis that in our blog. Art works our like children to artists. But would you mind sharing which piece is your favorite among all your creations?
S:Like you said they are all my children so I love them all for their own reasons but I would say Biggie has been one of my most popular pieces and one that Is close to my heart.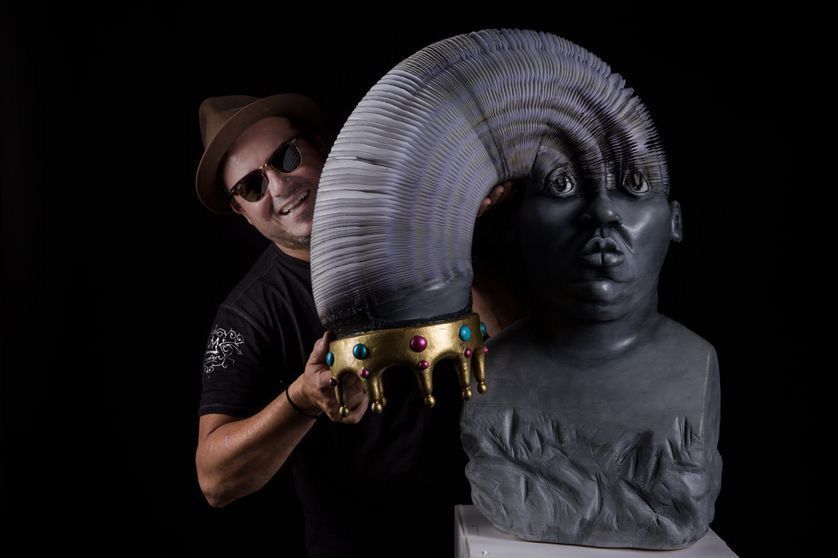 Felix Semper,  Biggie,2017
N: Just one last question before we end. Would you mind giving us a hint of your future plan?
Future plan as in plans for new work?
S:I am focusing on motors and how they can animate my work and also more flexible wood sculptures and flexible sculptures that can live outside in the weather…outside sculptures. Like Biggie said "the sky is the limit " and I would add to that " there is NO limit to the imagination only to your beliefs"
N:Definitely looking forward to your new art! Thank you so much for your time Mr S! It's been a pleasure talking to you!
S:You're welcome