from Seeking of Self to Anatman
When we look into the mirror,
we see the real "me",
or a slave to desire,
or someone drifting along?
And ultimately, am "I" important?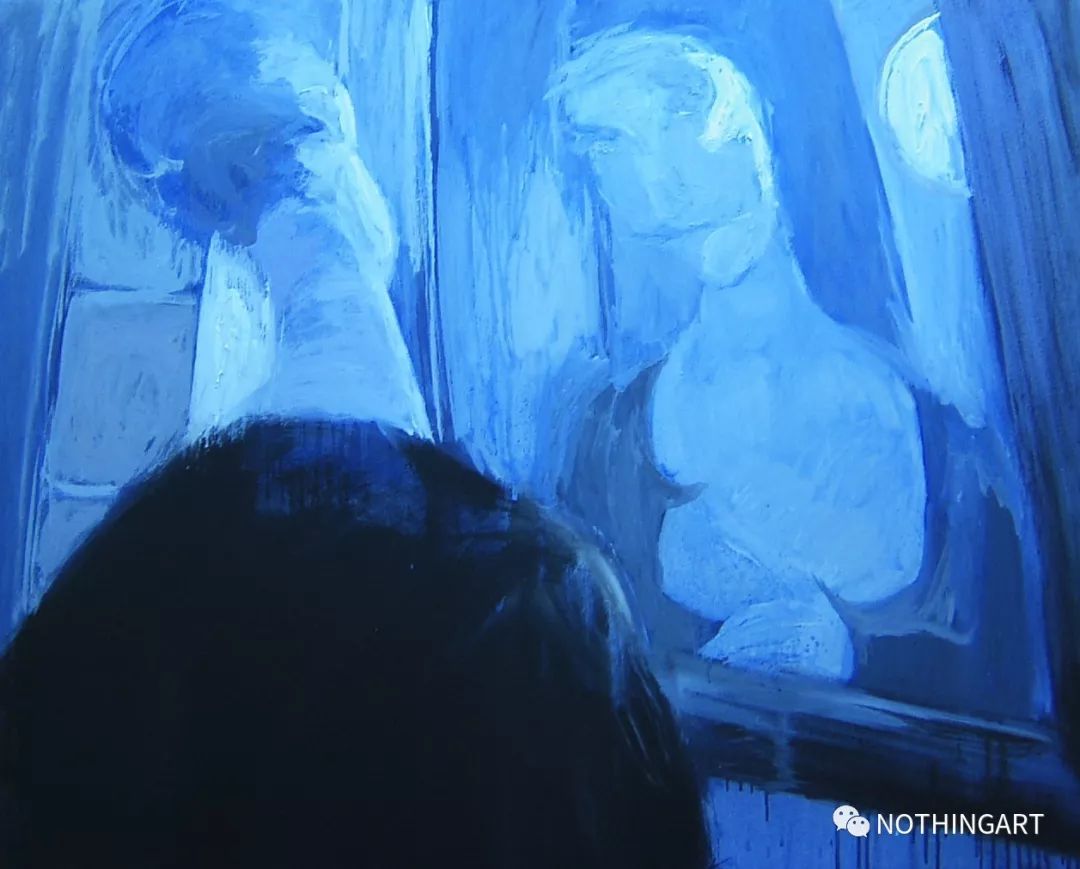 "ME" 100*80cm, oil on canvas dr.Jie Li-Elbrächter,
Depart, feel, learn, explore.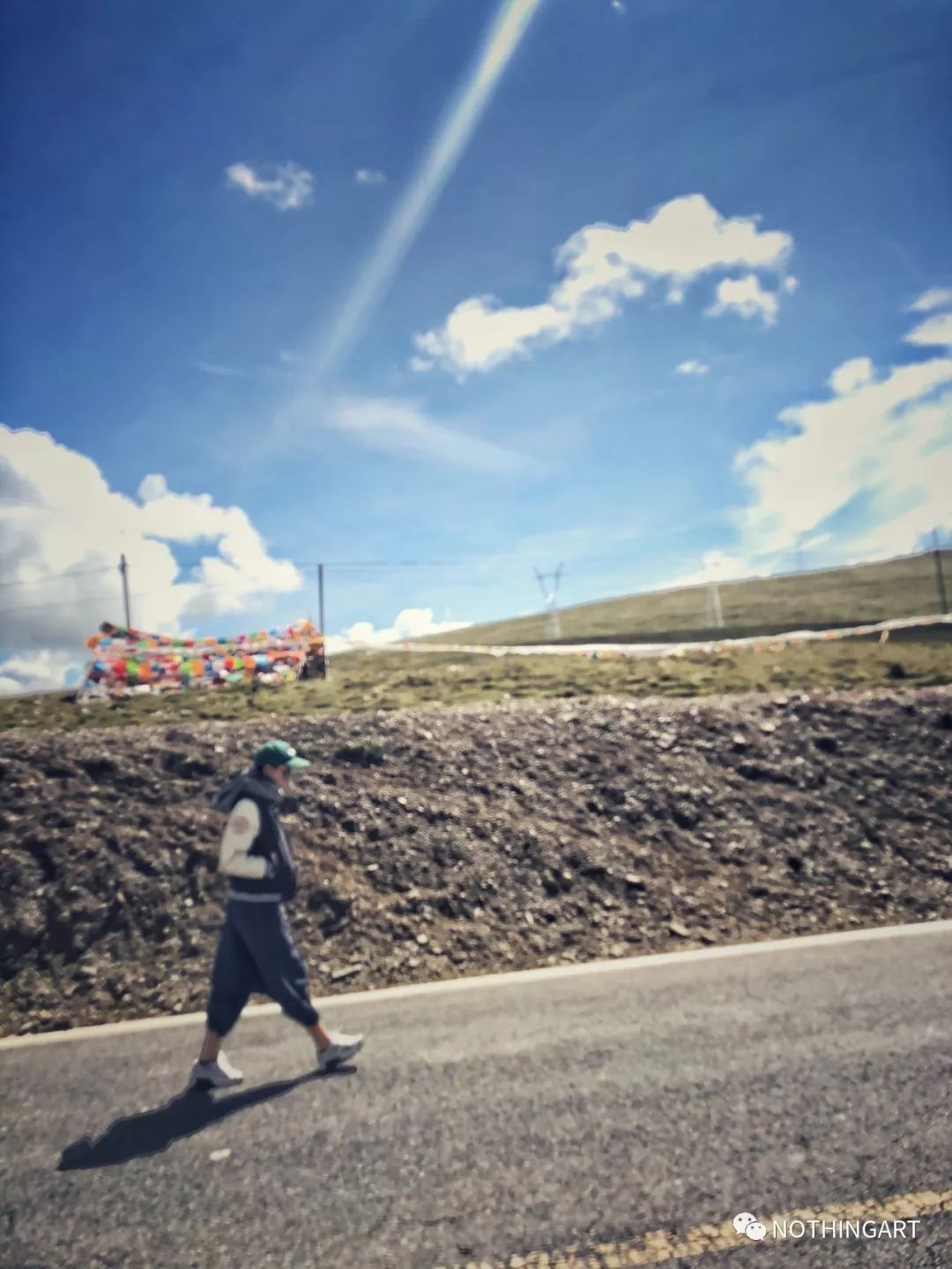 On the road, we will find ourselves in our encounters with others.
We will cultivate ourselves with devotees of various characters.
From principles of Buddha dharma and exchanges with gurus, we will learn modesty and forgo the ego and desire.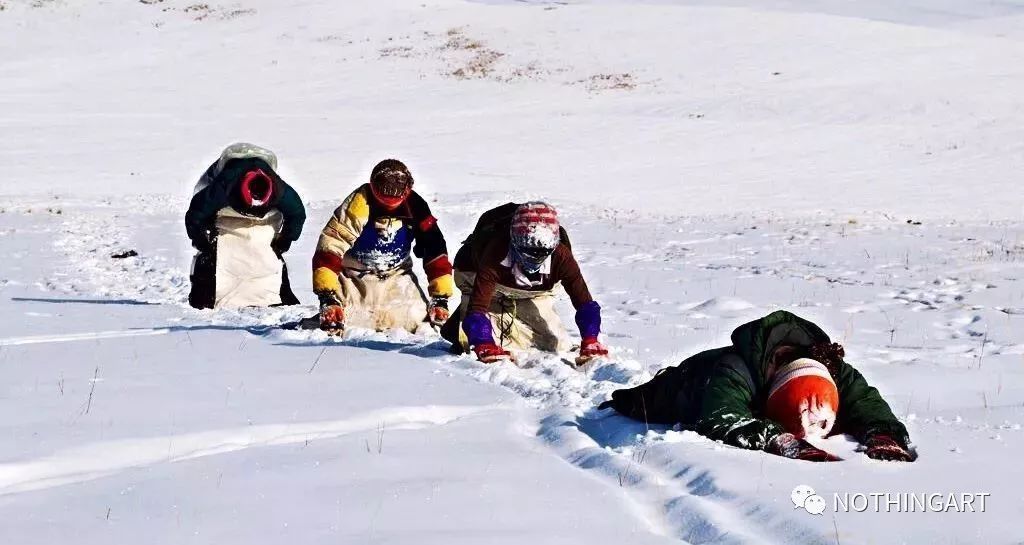 In every bit of records, we will learn to show ourselves.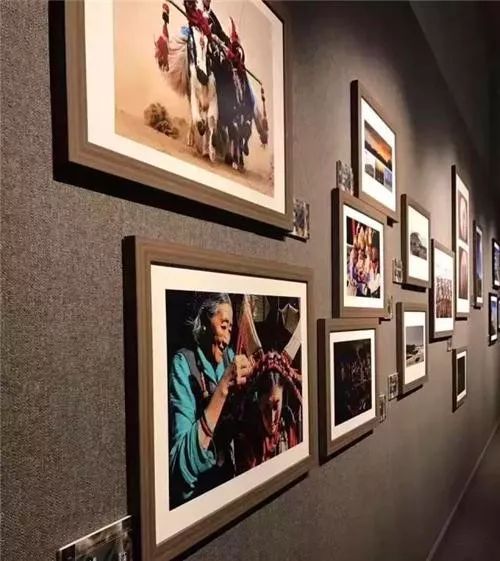 We will visit gurus just out of seclusion and discuss the meaning of life and inner confusions with living buddhas.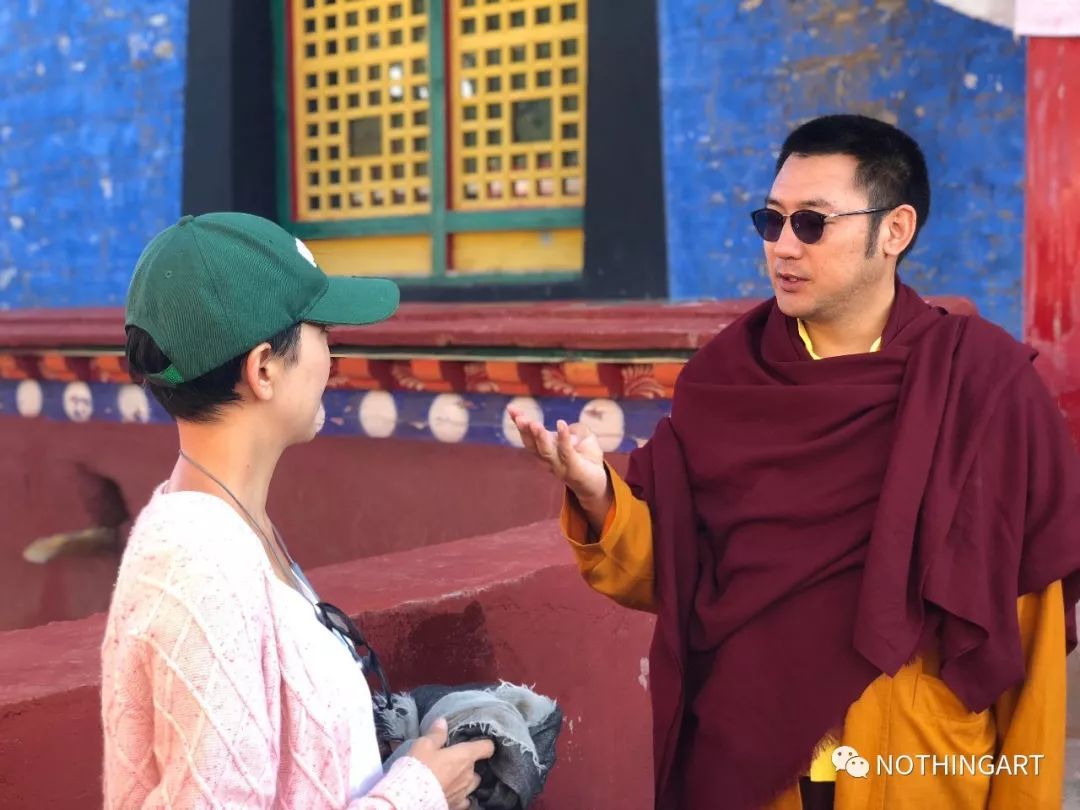 We will meditate and visit monasteries at the place of enlightenment, stay overnight at the temple, take vegetarian diet, and express what we learn and see with artlanguage.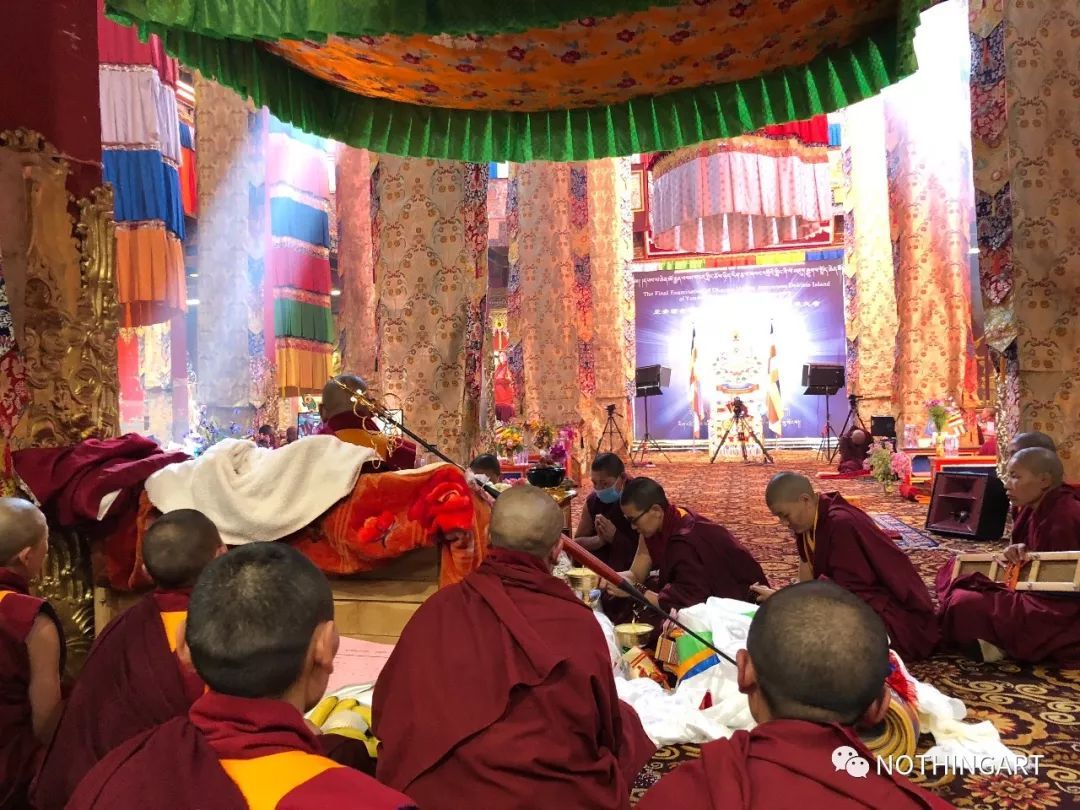 We will investigate and enliven the ancient Cuogao village.

After the journey, we will hold an art exhibition to record this journey of artistic meditation.
Curator: Dr. Jie Li-Elbrächter
Sponsors: NothingArt, Tibet Zhiyi Culture and Tourism
Co-sponsors: China Art Foundation, Tibet Geographic Magazine, Ziyu Family foundation
Maybe you're an artist in search of inspirations,
Or a religious practitioner faced by another challenge,
Or a wanderer
who seeks both artistic accomplishment and spiritual experience.
This journey – from Seekingof Self to Anatman – will take you to
Tibet for a unique exploration of art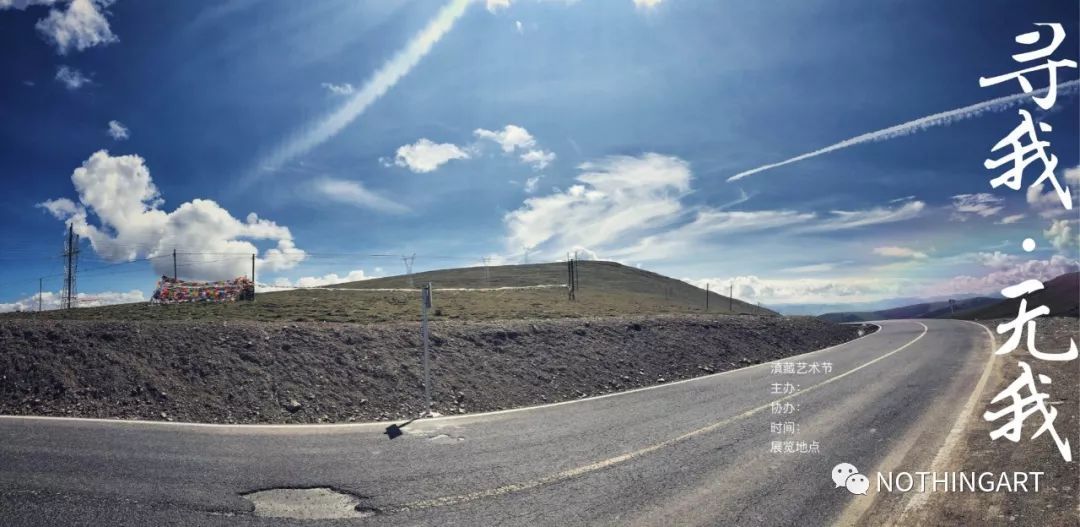 Features
Art tour to an ancient Tibetan village
Record Tibetan customs by fieldwork from the angle of artistic anthropology, participate in the planning of a Tibetan ancient village arts festival, and create works with local cultural characteristics together with local people.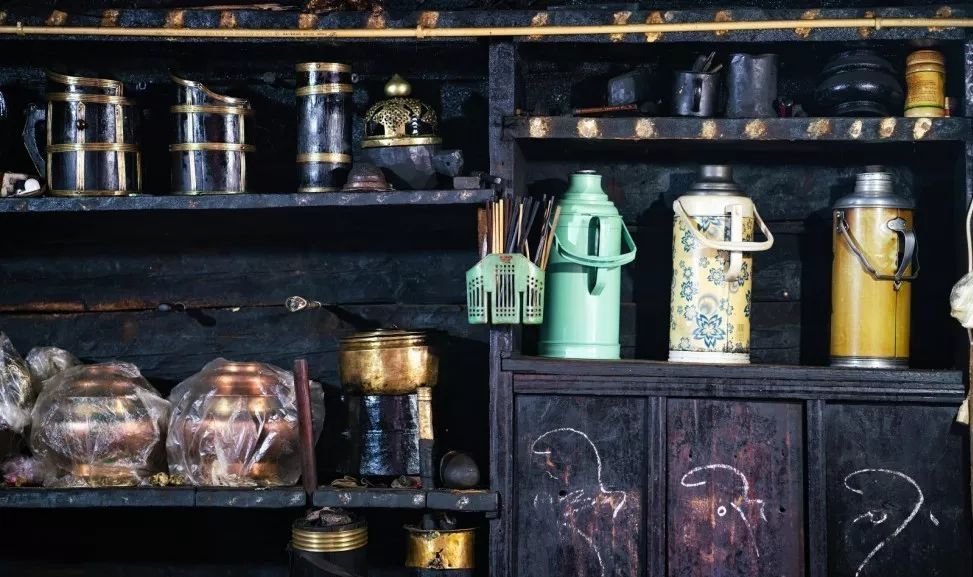 Cabinets and kettles Photo by Ye Yuting (Tibet Geographic)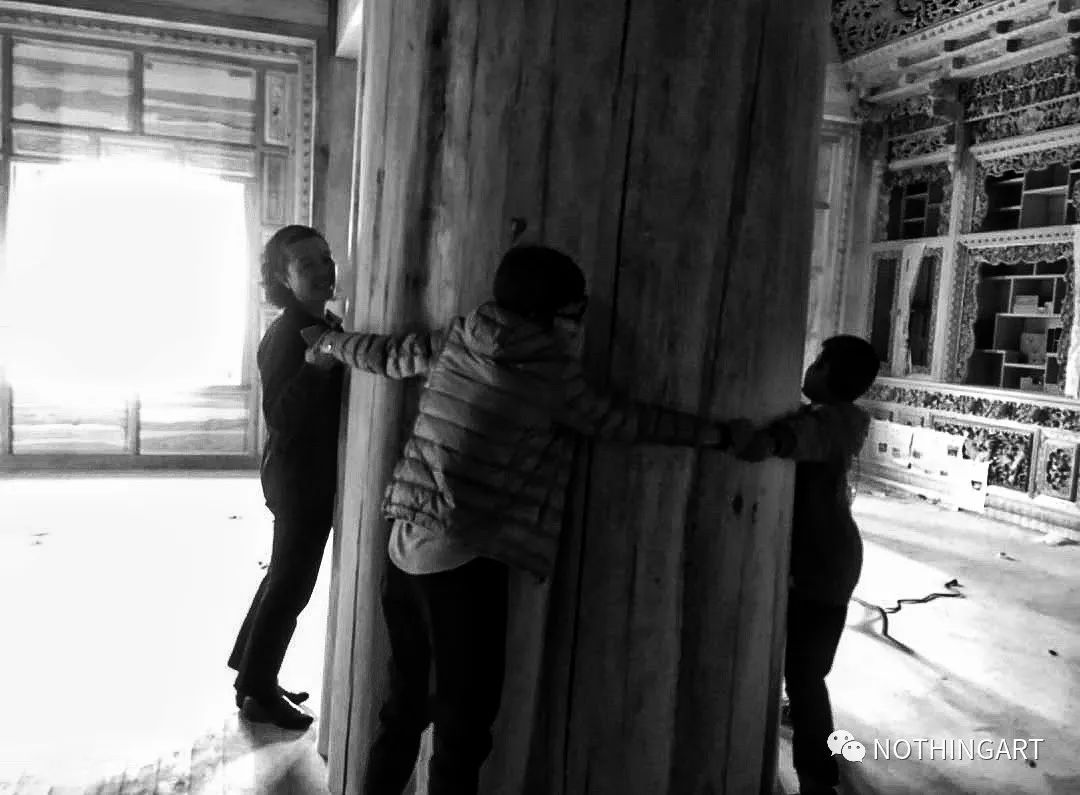 from Seeking of Self to Anatman
Others' life will be inspiring to us. Every day of the trip, we will record a diversity of Tibetan traditions, folk biographies, religious customs, material culture, food and historical sites with various media such as photography, paintings, videos, poetry and performances.
The exhibition after the journey will display our fieldwork and work records to enable more people to understand the culture from different angles and therefore project the culture.
Approaching Enlightenment
We will spend two days and two nights in temples, where we will have vegetarian food, meditate and exchange with gurus to find inner peace.
Tibet and Han cultures, arts and self-cultivation
We will have Tibetan to English interpreters all the way, who will provide professional explanation of Tibetan culture. In addition with the thinking of the guru and the perception of resident artists, we will be impressed by these different ideas.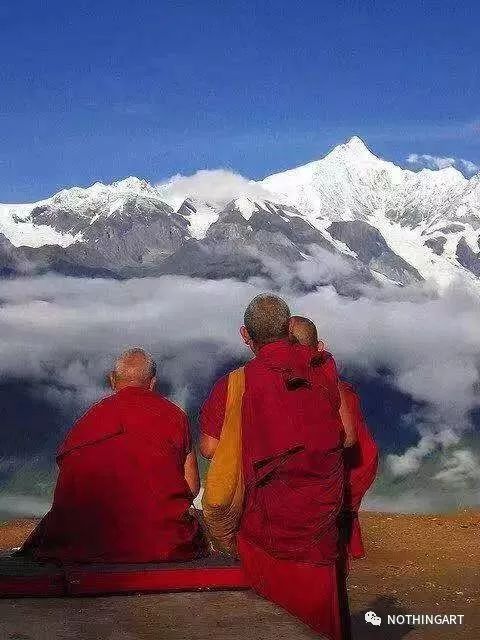 Unique experience
We will have the chance to visit Tibetan families, interview with the people
and carry out field investigation for an authentic feel of Tibetan life.
We will taste local delicacies and wines,
explore primitive villages
and come back to hundreds of years ago…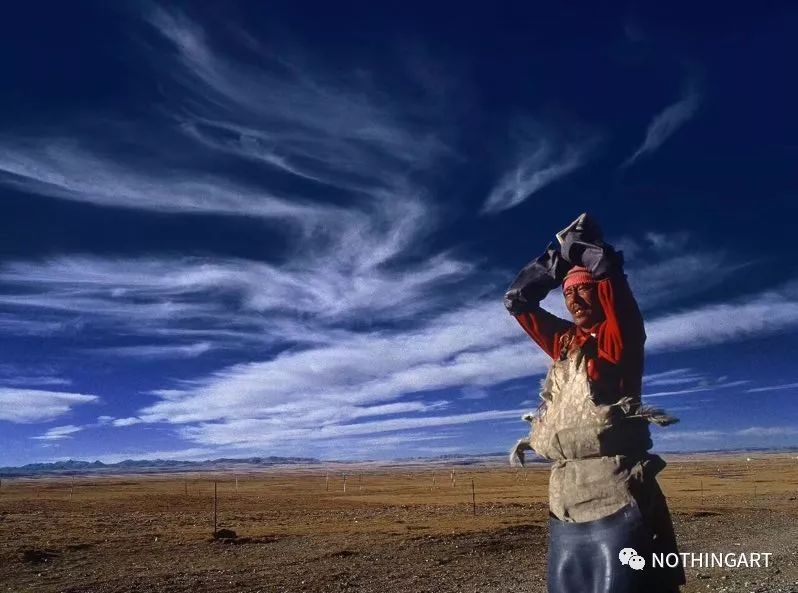 Itineraries
DAY 01
The first day (April 6)
Arrive in Nyingchi (airport pickup services)
We will sleep overnight beside the sacred lake Basong Co (average elevation 3,000m)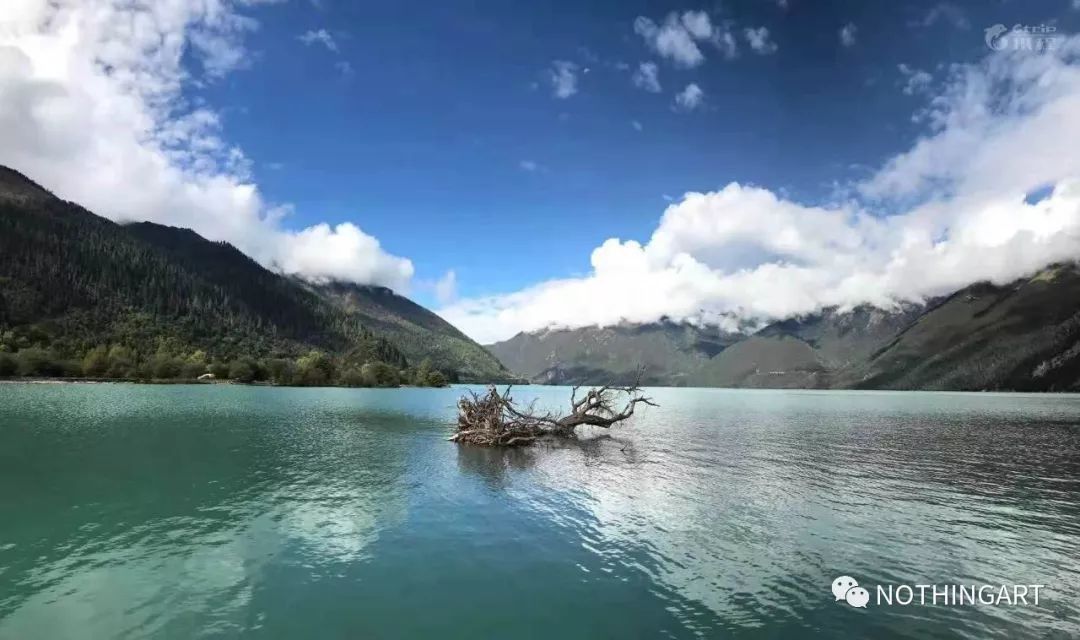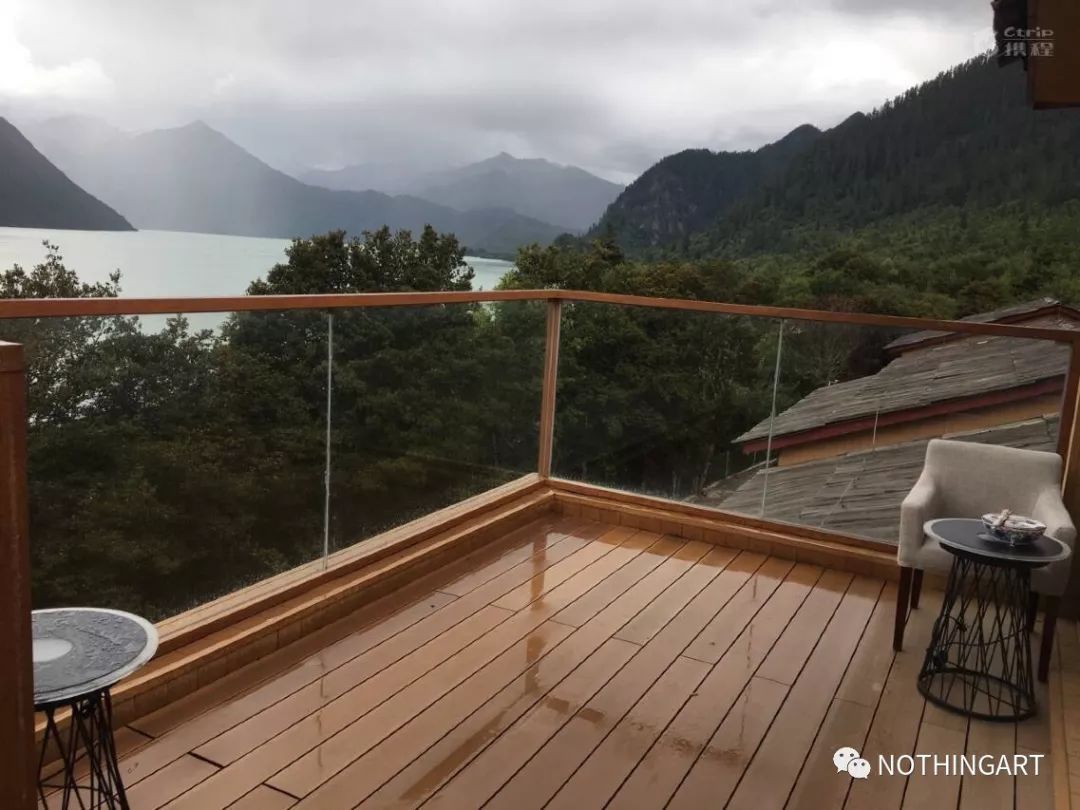 The hotel is located in the Basong Co scenic spot, which is a sacred lake and shrine of Mongolian Lamaism. The Cozong Gongba Gompa, which means "castle in the lake" in Tibetan, is also known as the "Cozong Gompa" on the Tashi Island, the central island of Basong Co. The temple has a history of more than 1500 years. There are many stories behind the temple, which has a touch of life.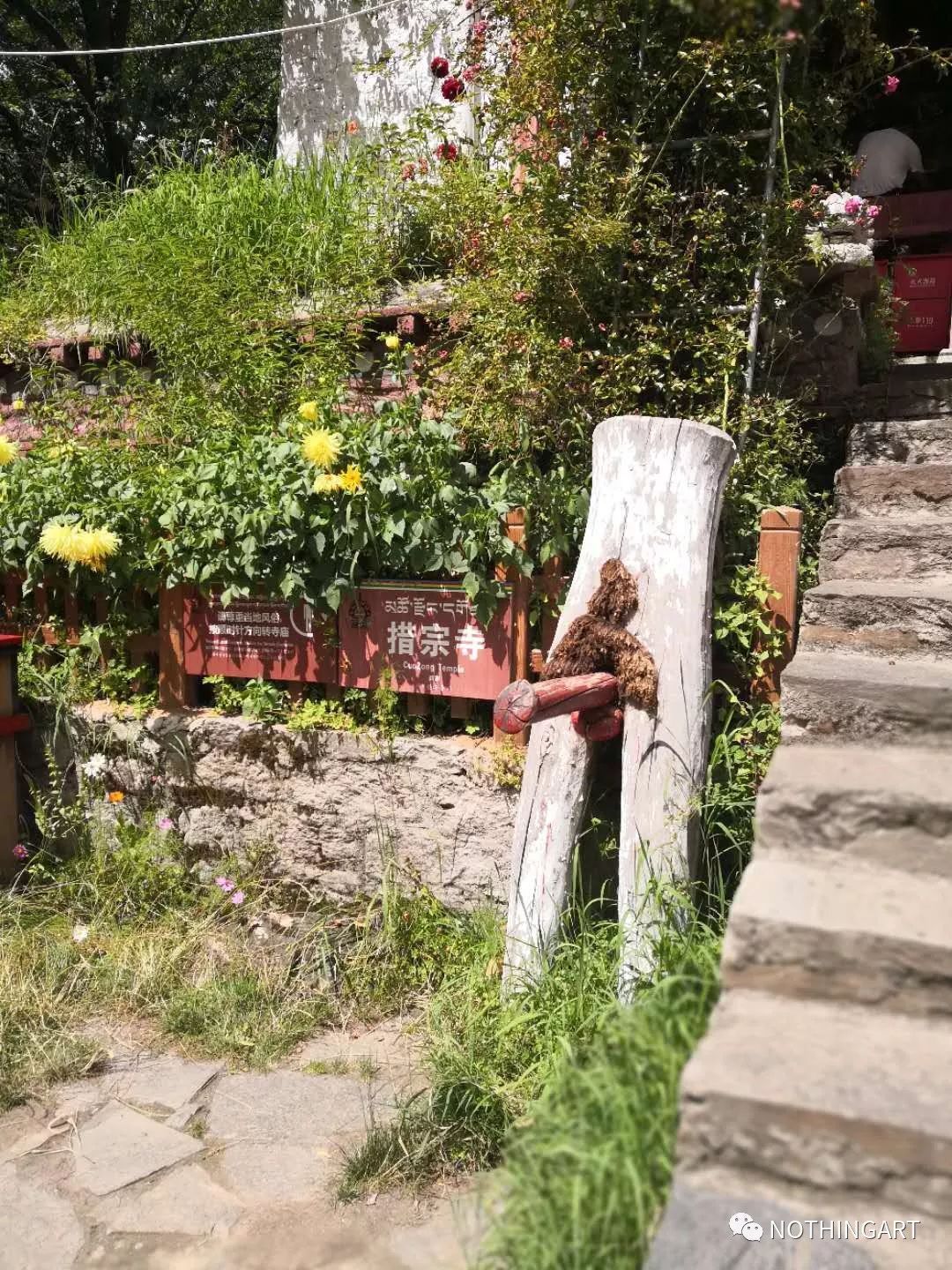 Guess what this story is about.
The second day (April 7)
Go to Cuogao village, an ancient Tibetan village, experience the most authentic Tibetan life, and participate in a cultural renaissance project.
"Cuogao" means the "end of lake" in Gongbo Tibetan. Cuogao is a primitive village with about 100 households. The village has profound history and culture, Gongbo Tibetan dwellings with hundreds of years of history, a thousand-year-old cultural tradition of "erecting sutra and laying streamers", and autonomous district level intangible cultural heritage "geng dance". It is the only traditional village in Nyingchi where Gongbo Tibetans are completely kept.

Panorama of Cuogao Village Photo by Xu Jian Source: Tibet Geographic Gallery
We will visit a 400-year-old stone house under the guidance of Padan; communicate with the eminent monk Jiacuo Lama of Duoqin Gompa, pray for happiness and dispel doubts.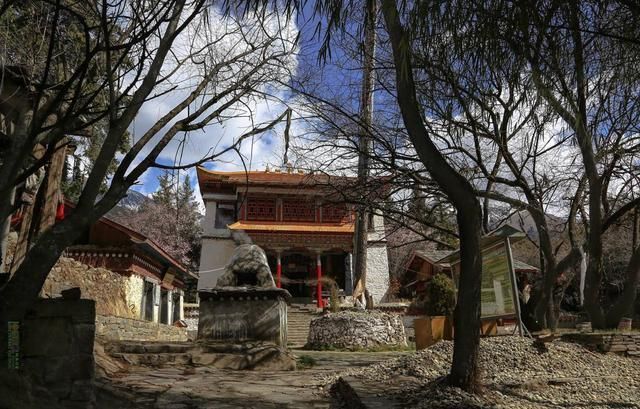 Spend the night in Nyingchi; sing and dance with Tibetan boys and girls.
The third day (April 8)
Go to Biri Mountain.
We will communicate with artists such as Zhang Xiaofei, president of Nyingchi Painting Institute, Wang Yishu, founder of Biziba Art Zone, and Wang who studies Bon Religion, all of them have been in Tibet for years.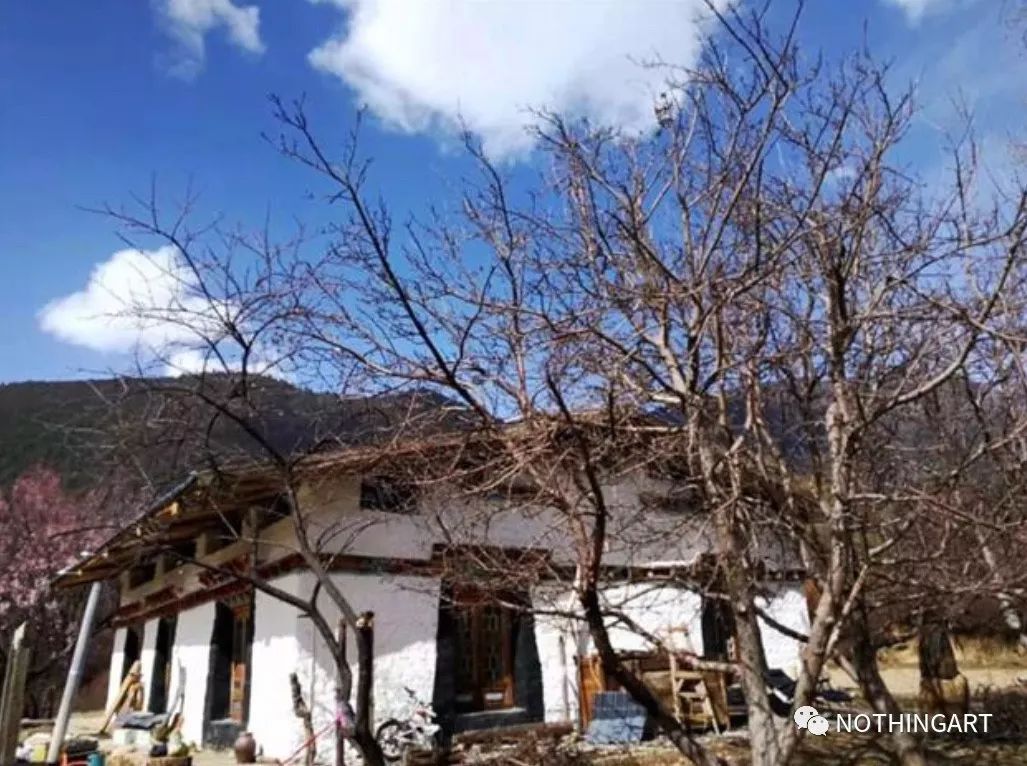 In the afternoon, we will visit Qiangna Gompa, which was designated by the goddess Dojepamo as a pig. The pig head is still enshrined in the temple.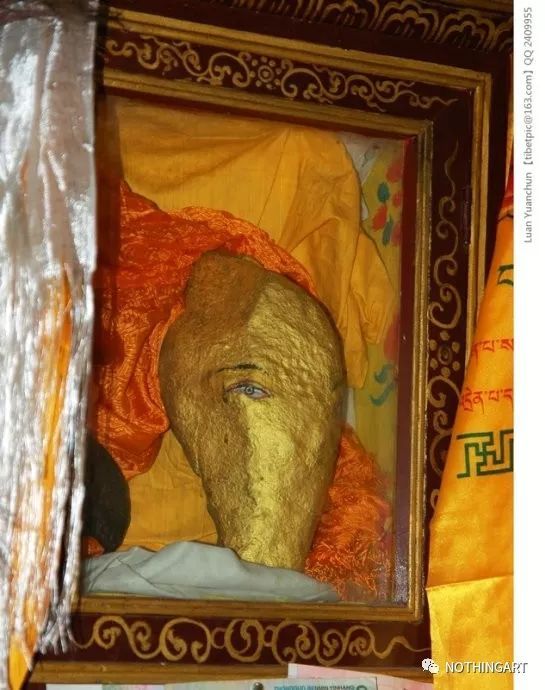 In this year of the pig, paying respecting to the pig head is a must to pray that everything goes well.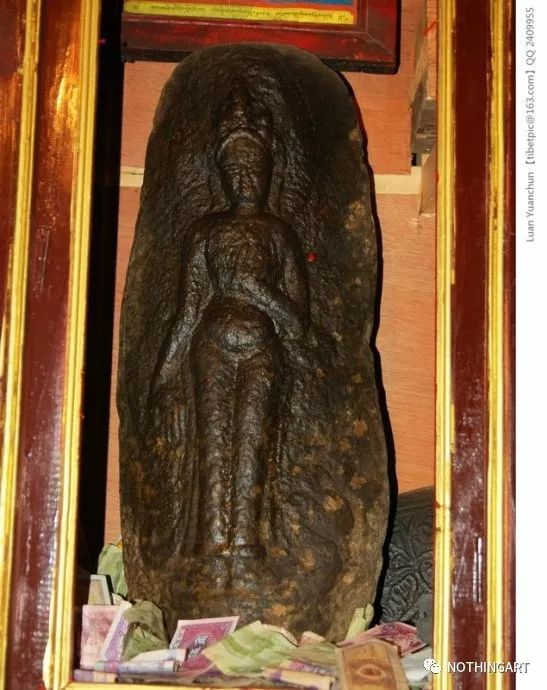 This rock carving is said to have formed naturally. We will look into when and how it is formed.
The fourth day (April 9)
To walk around a lake.
The sacred lake, Lamu Lacuo, is said to hint the past and future lives of the watcher.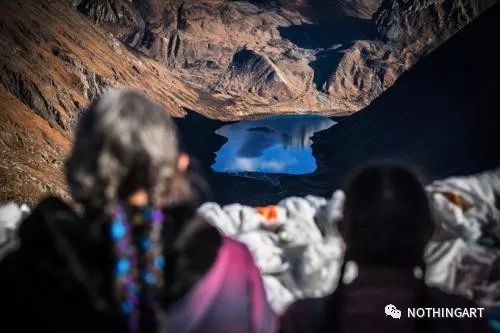 Tibetan Buddhists believe that Lamla Lacuo is the place where Laksmi is cultivated and where her soul rests. She is the goddess of life and death, plague, good and evil, as well as the protector of Tibetan Buddhism. This lake is named after the Tibetan name of the goddess.
When it comes to the lake, we will always talk about the past and future lives. Every year from April to June in the Tibetan calendar, Tibetans from Ali, Naqu, Shigatse, Nyingchi, Qamdo, Qinghai, Sichuan, Yunnan and other places come to the lake to worship it. It is said that people have different views of at the lake.
This is a 2-km walk around the lake. Maybe you have obtained blessings from gurus during the journey and can't wait to see you past and future…
Afternoon visit Qiong guo jie temple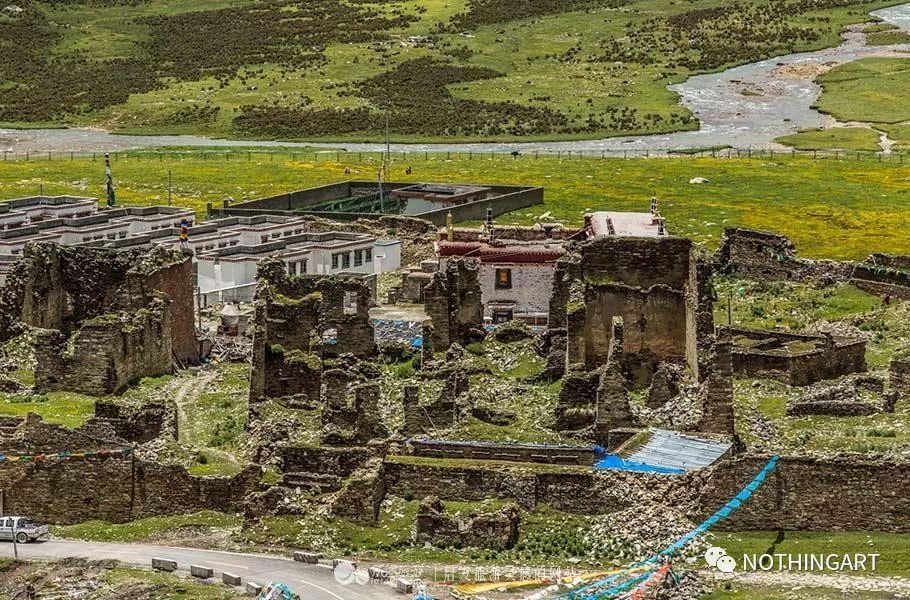 It used to have an area of more than 4,000 square meters and was built by Dalai II himself. Once the mighty summer palace of Dalai Lamas, it has been ruthlessly destroyed over the past years. Now, those dilapidated walls are what remains as Qiongguojie Gompa.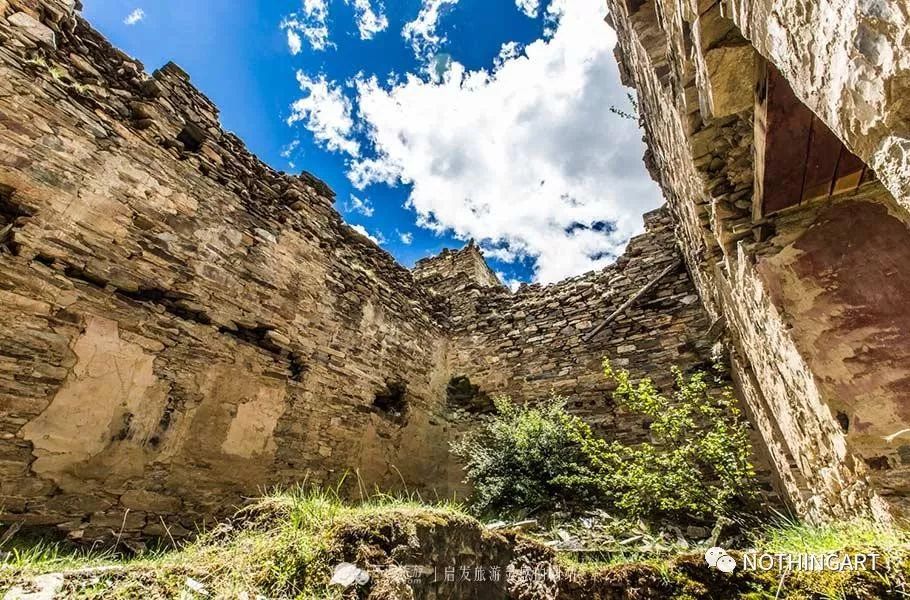 Camp overnight at Qiongguojie Gompa and have vegetarian food.
The fifth day (April 10)
Go to Yumbulhakang Palace.
Yumbulhakang is the first palace in Tibetan history, meaning the palace for the mother and son.
We will mount horses to the palace and explore the summer palace of Princess Wencheng and Srongtsen Gampo.
You'd better see the wonders of the palace in person.

In the afternoon, we will go to Yasang Gompa.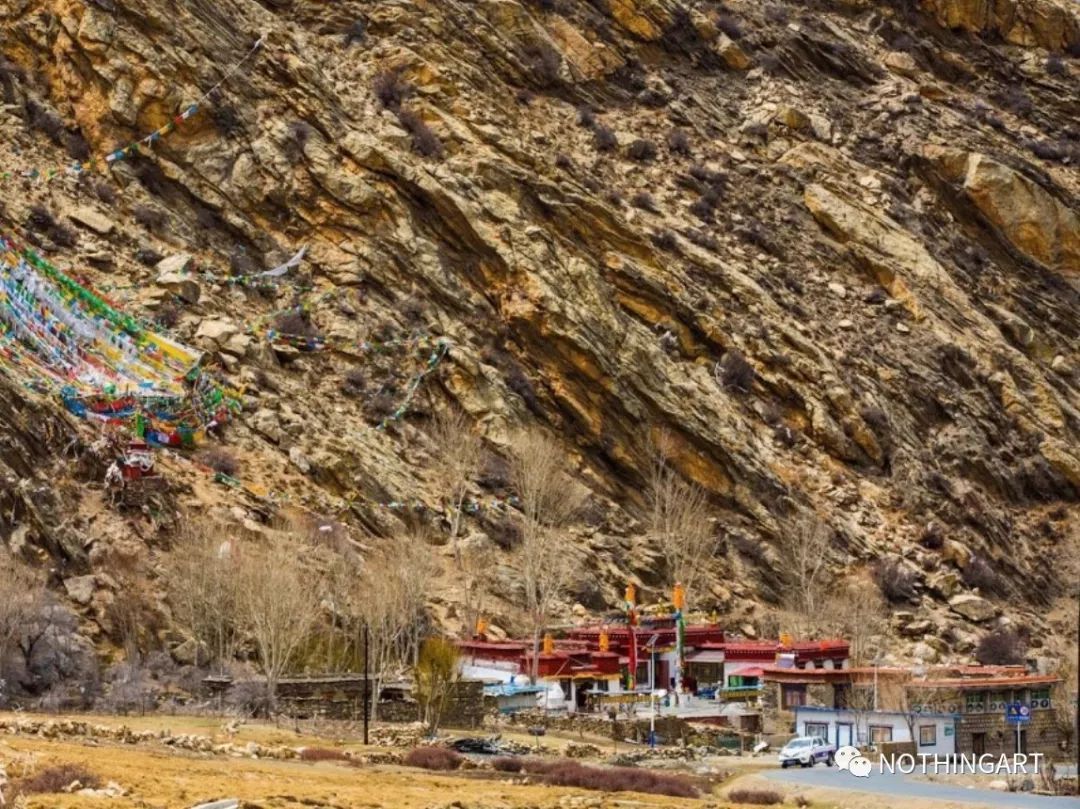 Yasang Gompa is 4,330m above sea level and is the ancestral temple of Yasanggyu Sect. The temple's Living Buddha Danzaghi will discuss with us about "anatman" in our search for self.
We will spend the night at Yasong Gompa and have vegetarian food.
The sixth day (April 11)
In the morning, we will cross the Yarlung Zangbo River to Samye Gompa, the first temple in Tibetan Buddhist history that has collected all the three treasures of Buddhism.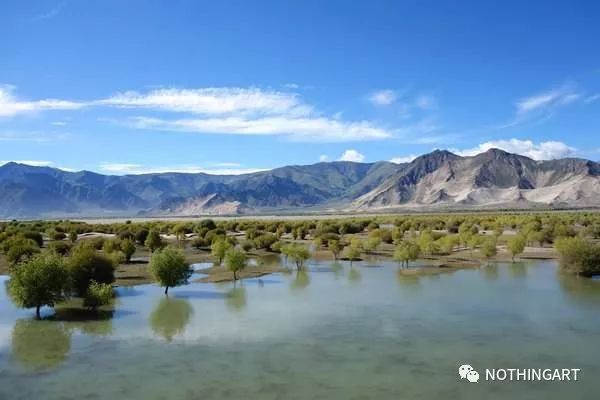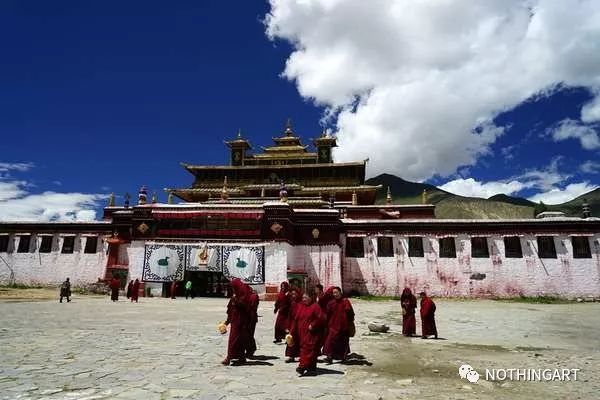 "Samye Gompa" means "the temple of auspicious red rock and boundless and unchanging mind" in Tibetan. At the end of the 8th century A.D., two Indian Buddhist masters, Śāntarakṣita and Padmasambhava, spread Buddhism in Tibet and decided to build a temple. They finally selected here. Legend has it that when it was first built, Trisong Detsen was eager to know the scene after it was built, so Padmasambhava showed an illusion of the temple in his palm. Trisong Detsen exclaimed "Samye" (meaning "unexpected" and "unthinkable"), and later this exclamation was taken as the name of this lofty temple in Tibetan Buddhism.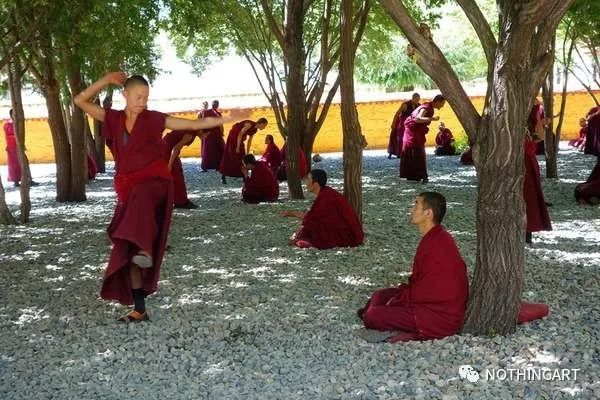 In the afternoon, we will go to Gongga Qude Gompa, the major rite of Sakyapa esoteric Buddhism. Our journey will end with a visit to treasures of Buddhist paintings.
There is no bigger hall with more splendid cultural relics in southern Tibet than Qude Temple. On the walls of the temple's upper and lower halls are murals painted 500 years ago by the famous Tibetan ancient muralist Gongga Chinzi. The murals are clearly visible. Instead of observing the collective edition of "Gongga Qude Gompa Murals" (a milestone in Tibetan Buddhist art history), why not see the original with your own eyes? These murals will not exist forever…
The temple also houses the skull of the Great Sage Gayadare; the figurine of pagoda blessed by the venerable Attisham; gold powder scrolls, woven cloth scrolls, bronze Buddha statues and "Chinzi school" scrolls of the Ming and Yuan Dynasties; as well as more than 200 statues of eminent Tibetan and Indian Buddhist monks.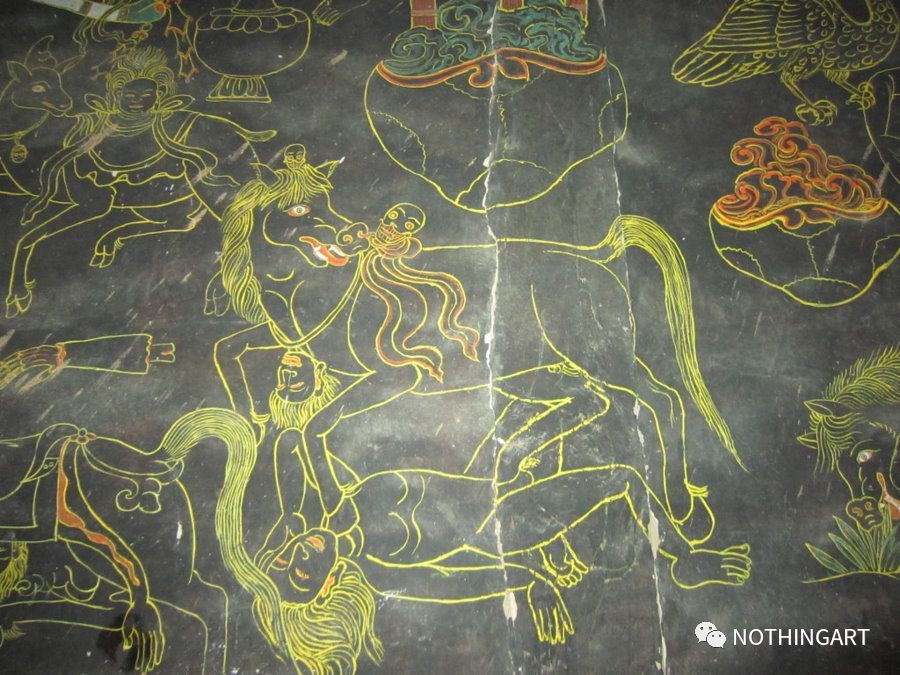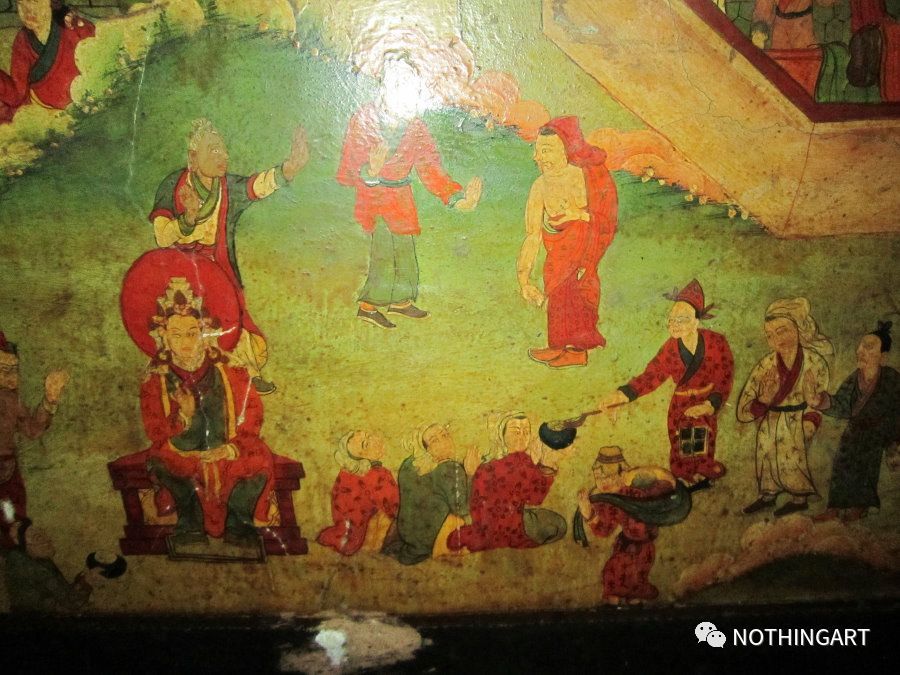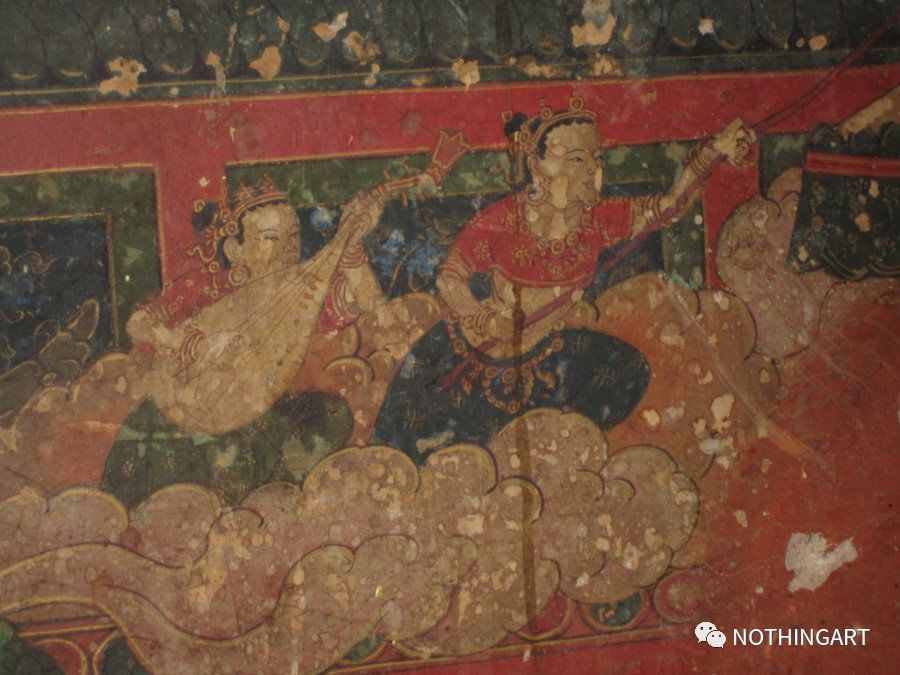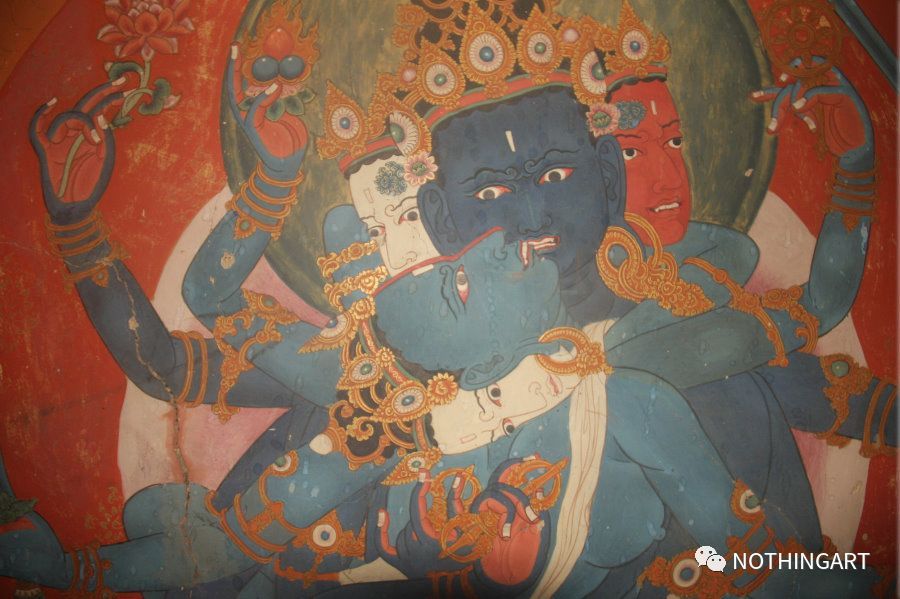 Arrive in Lhasa in the evening.
We will spend the night at a hundred-year-go Tibetan mansion and have Tibetan food.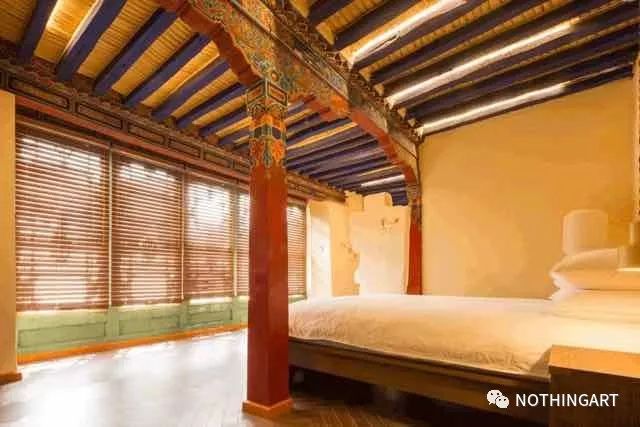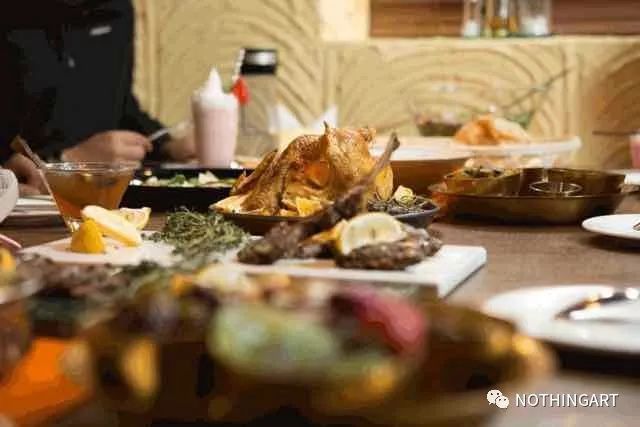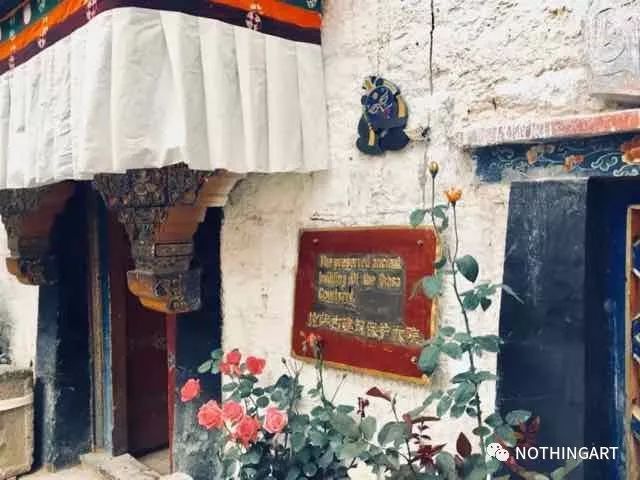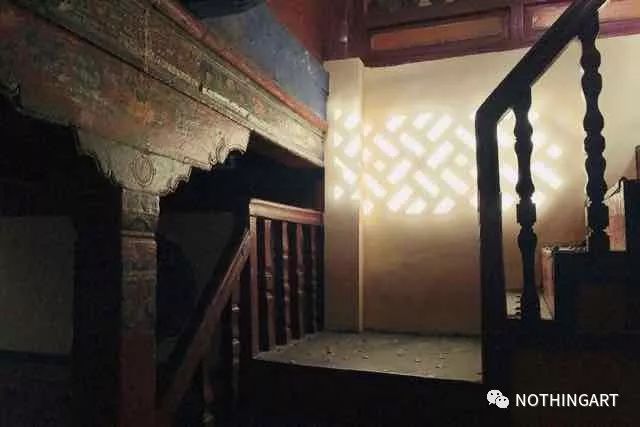 The seventh day (April 12)
We will be looking forward to seeing each other again after we separate.
Life is an ordeal. Wish you and I will find ourselves during the journey, forgo certain ego and desire, meet some friends and gain the answer for some question.
Follow-up event
from Seeking of Self to Anatman
tiem: May 2019
Venue: To be decided
Expenses:
Please consult Ling (Wechat: ling-feng-9)


Early-bird discounts:

minus RMB 2,000 per person before March 20; minus RMB 1,000 per person before March 31.


Group-buying discounts:




The group of two: minus RMB 1,000 per person; the group of three: minus RMB 2,000 per person


(Note: you can only enjoy either type of discount.)
The number of participants is limited. You are advised to reserve it as early as possible.


A 50% deposit must be paid before March 20. The deposit cannot be refunded for personal reasons.

The expenses include
Exclude
Materials
Courses
Translation services
Admission tickets
Hotel accommodation
Meals
Transportation during the trip
Pickup services
Round-trip ticket
Visa formalities
(non-Chinese citizens are required to obtain certificates entering Tibet)
Travel insurance
Personal consumption
Notes: The difference for a single room is RMB 3,500/person.
If you don't want to use quilts of the temple, it is recommended to bring your own thin sleeping bag.
You should be physically heath for this activity as it will take place on the plateau. All patients suffering from organic diseases, severe anemia or hypertension, heart disease, etc. should not sign up or conceal the disease.
Please bring along health products and medicines to prevent altitude stress.
For local information, please contact:
Li (Wechat: lsj358324)
Sidelights
We will run into the peach flower festival in Nyingchi. Could this bespeak romantic stories?