"Pure View" is an interesting one-on-one paired activity that allows children to learn from each other's experiences. On one side, there are children from big cities from all over the world and on the other side, there are children from small villages.
One of the reasons why we have same uniforms is not just to focus on neatness and uniformity but to minimize the difference in appearances. We try to limit usage of electronic gadgets such as mobile phones and we encourage the children to share their snacks with everyone else.
Our aim is to reduce the difference among children from big cities and those from small villages but despite our many attempts, there is a definite wealth difference.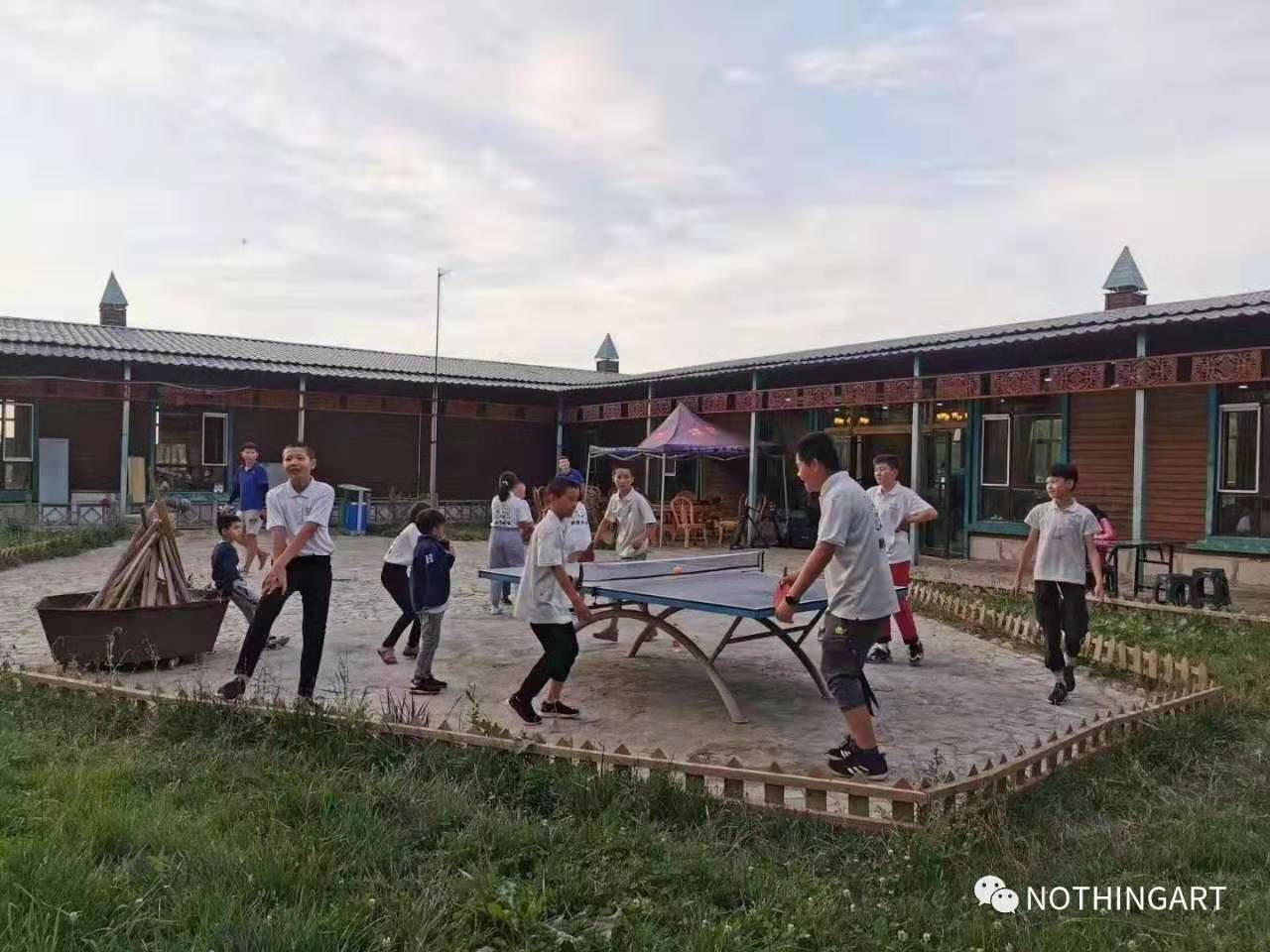 Yet, kindness cannot be judged by the amount of wealth one possesses.
Our volunteers have faced several challenges over the past 10 days in Qitai, but they have continued to persist in overcoming them.
Xinjiang has a longer daytime than any other place and it is located extremely far from the sea. Despite this drought, this land brings some of the sweetest fruit one has ever tasted. This lack of water and electricity, and the intense heatwave that lasts from 7 AM to 7 PM did not deter the volunteers who would usually walk to the next village to get some exercise in the evenings.
The living environment may not have been very comfortable but our little volunteers worked with the local students to make several pretty paintings.
Some of these paintings depicted the first day in Xinjiang Museum, while yet others were about the mysterious land named "Jiang Bulake". There were some about the classroom and others were about the sunflower fields. Other paintings were titled 'My Vision of You' and 'Flowing Scenery' as well as 'My Dream' and 'My Story'.
We collected all these beautiful paintings and put them up for display at the Pure View exhibition in the Xinjiang Qitai Museum, at the end of the journey.
Do you still remember our slogan?
Children, wherever they are born, have the purest hearts in the world.

The paintings they have created are genuine, guileless and imaginative, and even without any sort of training, they bring the essential expression of the world at large.
Whenever we visit a new village, we try and inspire the local children to discover the beauty of the scenery that they have ignored all along. For the children from across the world who accompany us, these sceneries are exemplary and provide a fresh outlook.
Besides, the economics of the village is also different. It doesn't matter if the children are from big cities or small villages, our hope is that this journey of "Pure View" educates them on the importance of observing their surroundings, so they can see the beauty around them and that they are able to think about themselves instead of just donating resources. Despite all this, it's our duty to prepare and bring them the appropriate equipment and professional painting tools so they can study art correctly.
Give a Man a Fish, and you Feed him for a Day.

Teach a Man to Fish, and you Feed him for a Lifetime.
We did not really expect these children to be so kind and be grateful about everything. Ten days is all it took to transform these little kids from strangers to close friends. Their eyes reflected all the love and hope that we expected to see.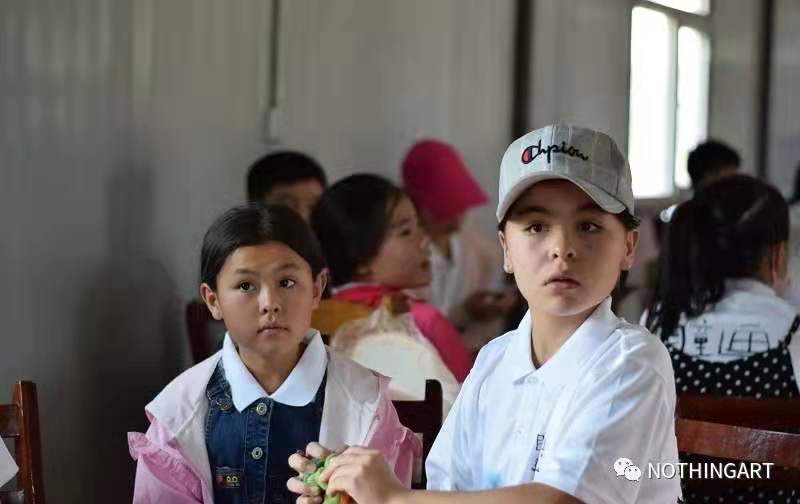 The annual "Pure View" journey is a meaningful lesson for the older volunteers as well. Everyone thinks about how they could help and bring about some sort of change.
Of course, there are lots of challenges during the journey. There were times when we felt lost and powerless. We may be a group of idealists seeking our utopia but we are also dystopian at the same time. Our country with its 1.4 billion population is bound to have a host of unexpected problems and some of them are related to different cultural backgrounds and places.
Our hearts melt when these children cry and we cry with them too. They cry for their home but we cry for our responsibility.
The only thing we can do is to follow our hearts.
Instead of material donation, we believe that it is more important to enrich the minds and protect traditional culture. We are happy to see that more people are involved in charity, but we also hope that there will not be any harm to local traditions and culture because of our help. We hope that children from mountainous areas will not neglect or reject their traditions and culture when we present the colorful life from the outside world to them.
When children touch their art displayed in the museum, with pride and smiles, we feel all the challenges and hardships have been worth every bit.